Nanphanita On A Saving Spree: Finding Summer Hats At San Diego Hat Company & How To Style Them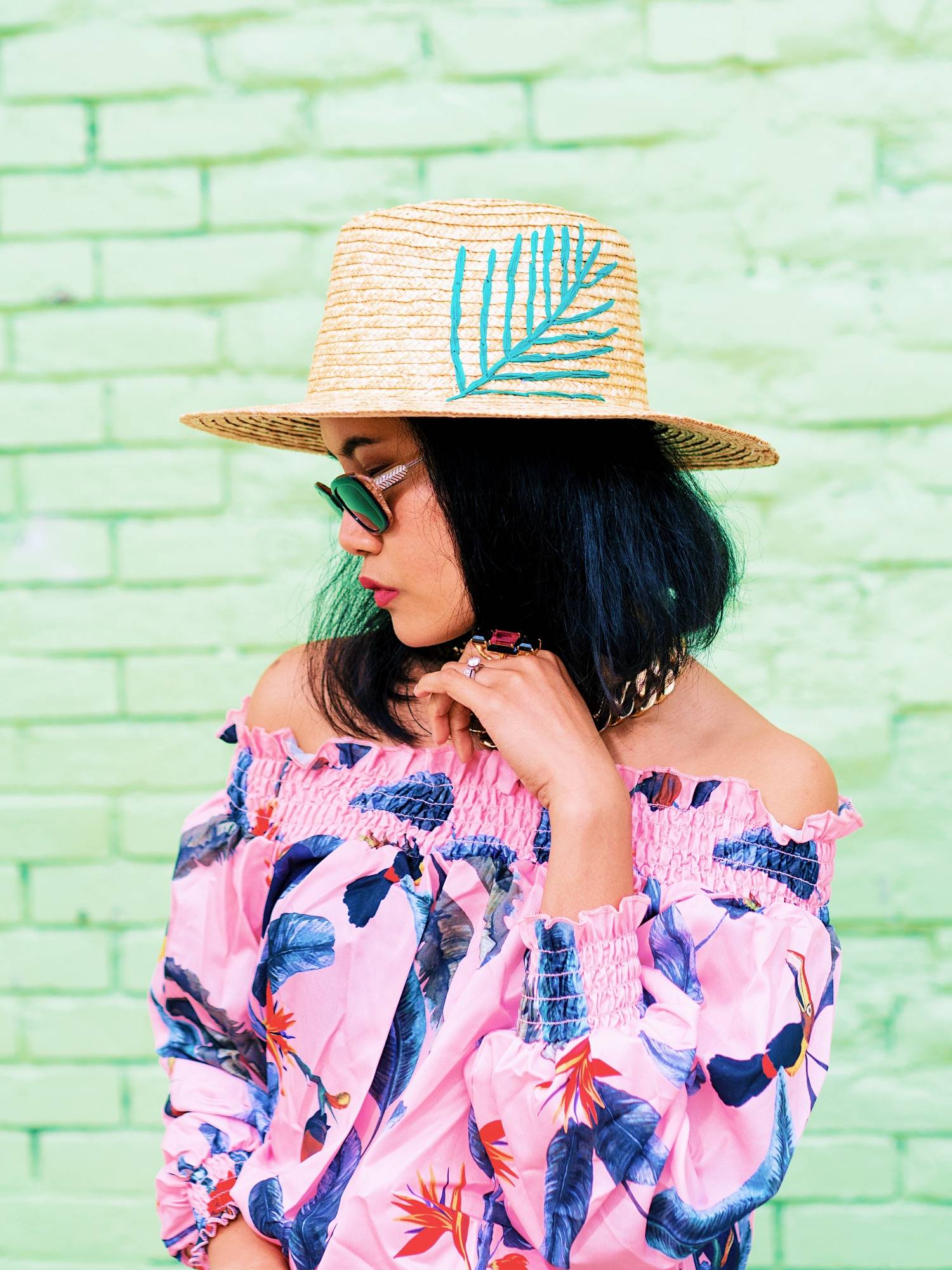 Guest Blog By: Nanphanita 
It's that time of the year when I hear the word "summer," I instantly think of beach days, tan lines, and most importantly which seasonal fashion hats I'm going to be wearing when the heat is in full force. Not to mention, that a cute hat will not only complete or elevate a look, but will also help protect my face from sun rays and possibly prevent age spots.
Today's post is extra special because I've teamed up with San Diego Hat Company to bring you not one but SIX fun (yet practical that won't break your bank!) summer hats that you can wear all season long for different occasions.
A bit of a summary about San Diego Hat Company…They are based in Carlsbad, California and are currently in over 3,000 retailers worldwide. It all started with a passion for world travel and an enduring love of hats. The Design Team has brought together designs, materials and craftsmanship to create fashionable and functional hats and accessories for women, men and children. San Diego Hat Company is always up to date on the new season's fashions, this guarantees an entire year's one stop shopping destination for all the important people in your life. In addition to their quality and craftsmanship, their wide selection of on-trend, quality fashion pieces are also super affordable. I also admire their sister brand Bay Sky for cute accessories like sunglasses, bags, jewelry, scarves and coverups. Undoubtedly…summer essentials at its best.
Keep reading for plenty of hat inspiration and some tips for how to pull them off this season.
Everyone needs a simple wheat straw hat in their summer collection. The straw material is breathable and timeless; plus, the chin leather cord means you'll actually be able to secure your hat in place during unforeseen weather and easily hide it inside the hat when you don't need it. In addition, this hat comes with an inner adjustable string so you can adjust the hat size.
This is the kind of hat that takes zero effort while still looking put-together. Literally thrown on classic staples like a streamlined top (or just a t-shirt), a structured pants, or just a pair of jeans, shorts, shoes, bag, and your favorite straw hat and you're ready to go!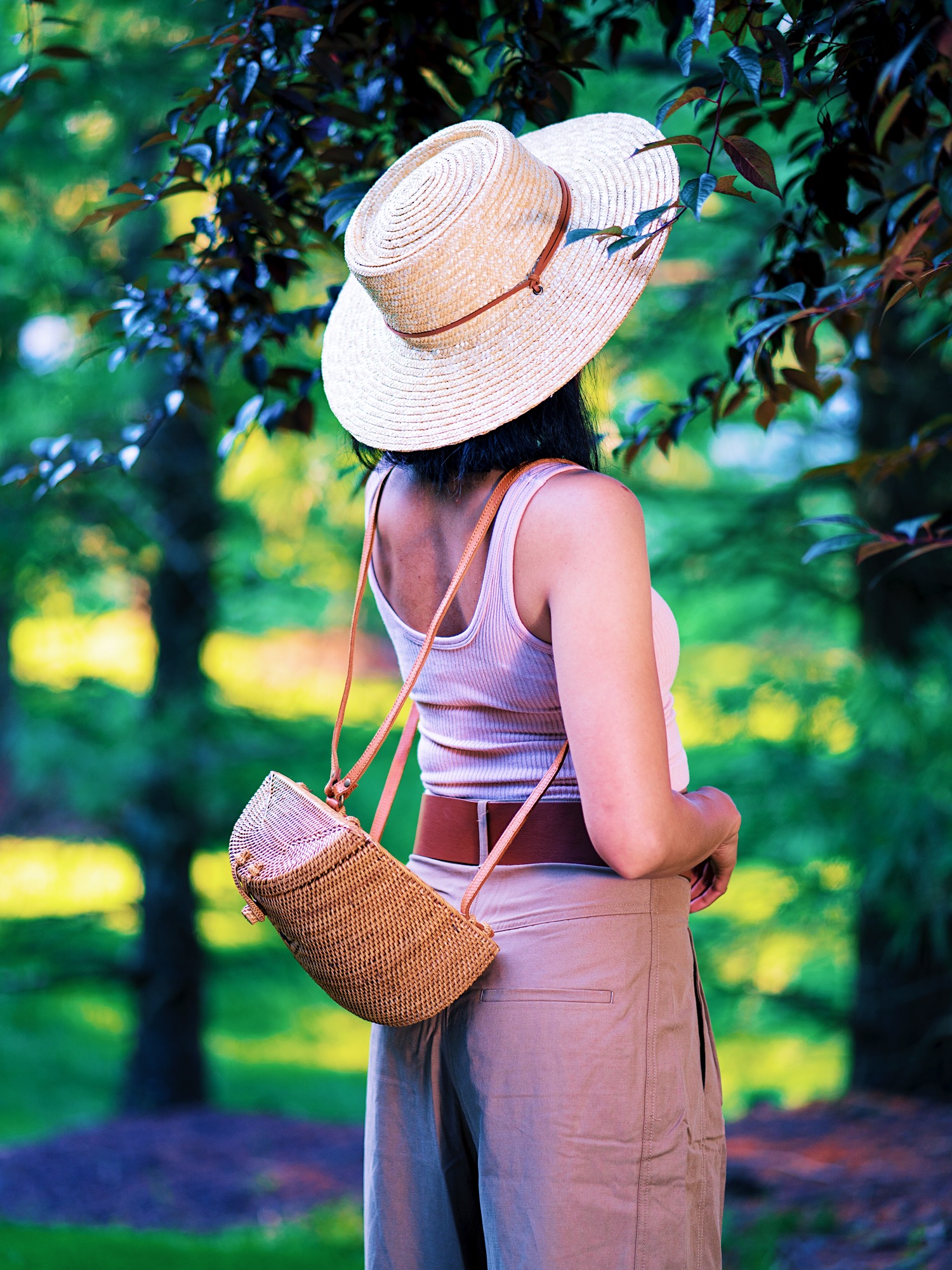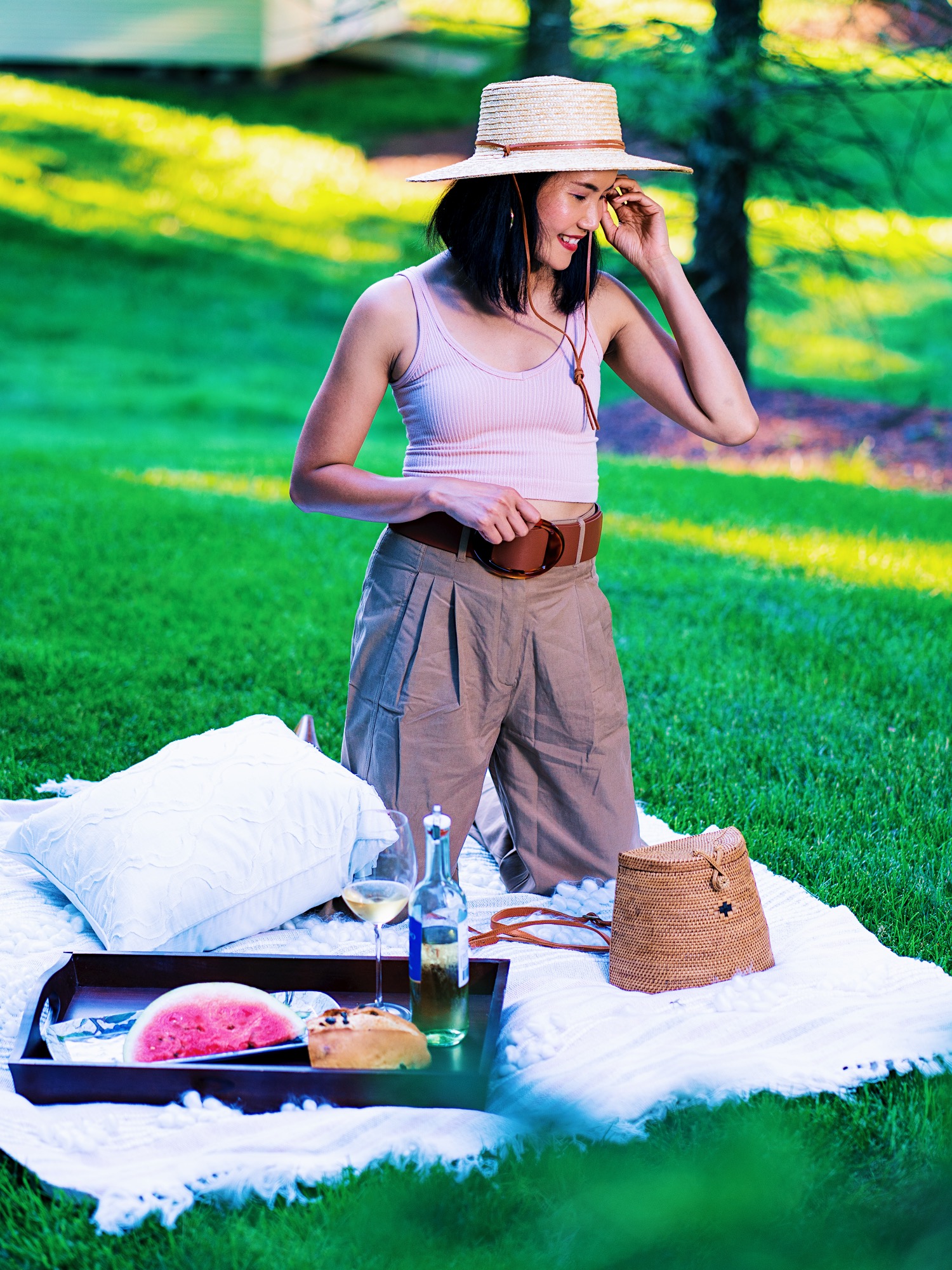 Intentionally, I went for an almost monochrome outfit. By almost I mean one that sticks to the same color without being matchy-matchy. It's a fail safe method to creating an effortless look. I wore a basic beige crop top with these chic yet comfy tobacco trousers for the easiest daytime look. You can dress it up for an evening affair or business casual in no time by thrown over oversized khaki blazer. So many options.
PS. This handwoven basket backpack from Bay Sky is so versatile with the artisanal hand weaving design and is the perfect size with enough space to carry all essentials allowing you to stay hands-free so you can capture Instagram-worthy pictures on the hoof. Side note: I'm so picky about the bags I use, but this backpack frankly is very flattering and has a use-it-anywhere appeal from city strolling to weekend bike riding to beaching.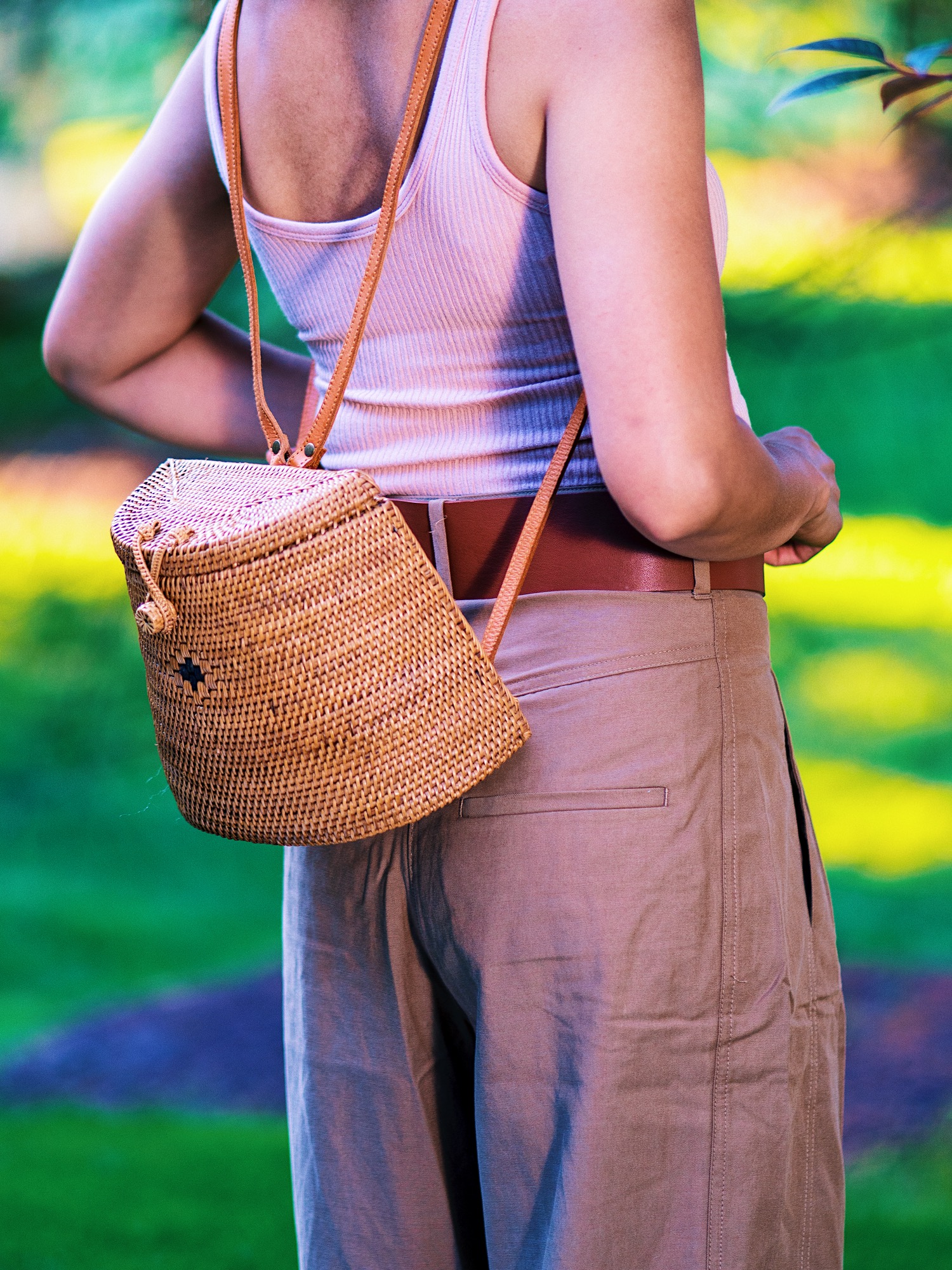 Back in January, I had a wonderful trip to Japan and followed up with a visit to my family in Bangkok, I carried about 4 structured felt hats and it was quite the hassle. After that trip, I invested in a travel hat box but I love the idea to downsize and have a fantastic sun hat that is easy to travel with.
This charming hat is a twist on the traditional cloche with its crochet raffia panels. My favorite thing about raffia material is light, airy and floppy, so it's a perfect sun hat to ease into summer in style while also super light to wear all day without overheating under it and not to mention, this soft and flexible material of raffia maintains its shape making it easy to pack. Just what I was looking for!
Fun Fact: Cloche is French for bell and, essentially a sweet little bell shape that sits pretty on your head that makes you look very fresh out of the '20s in the best way.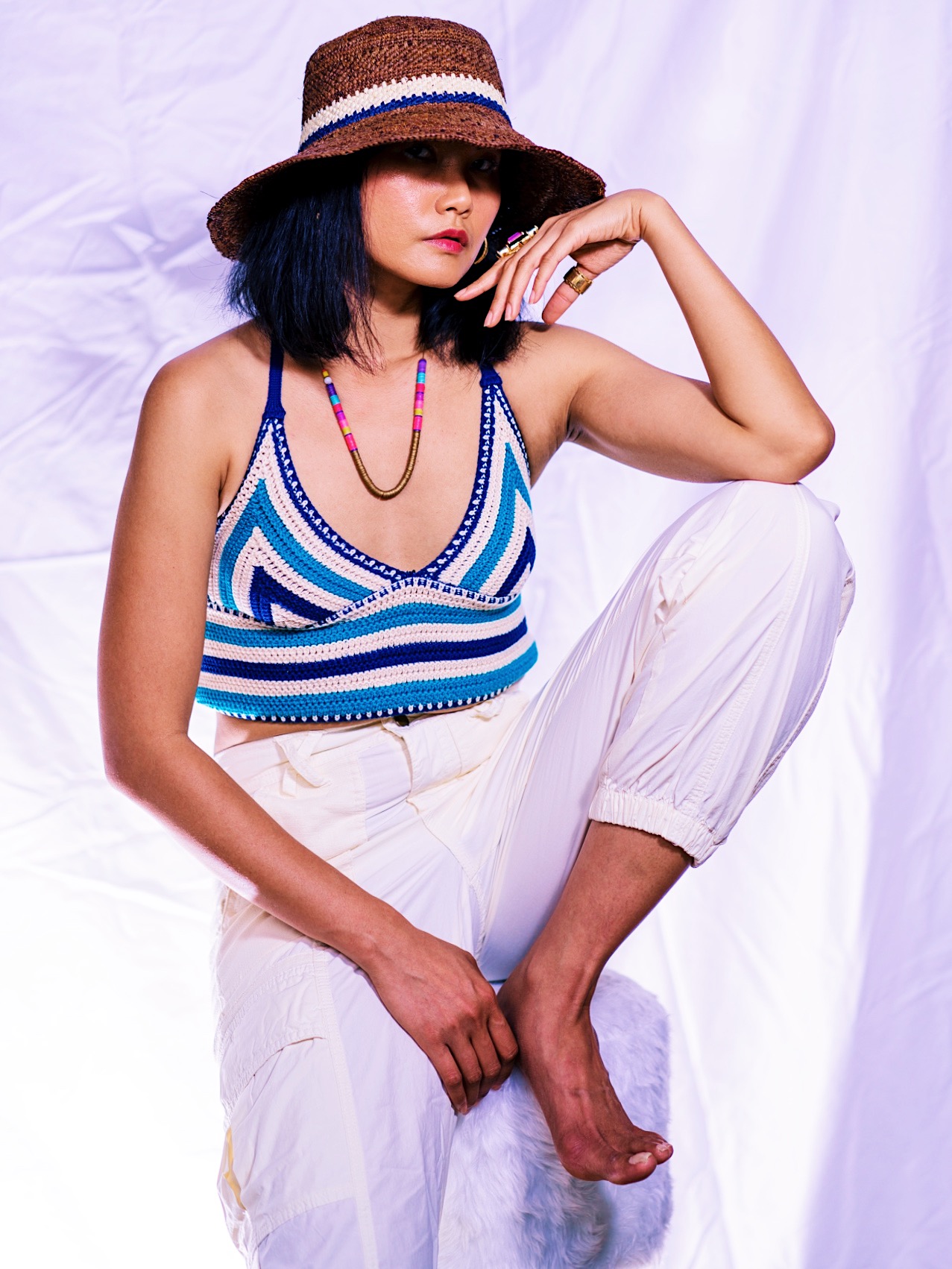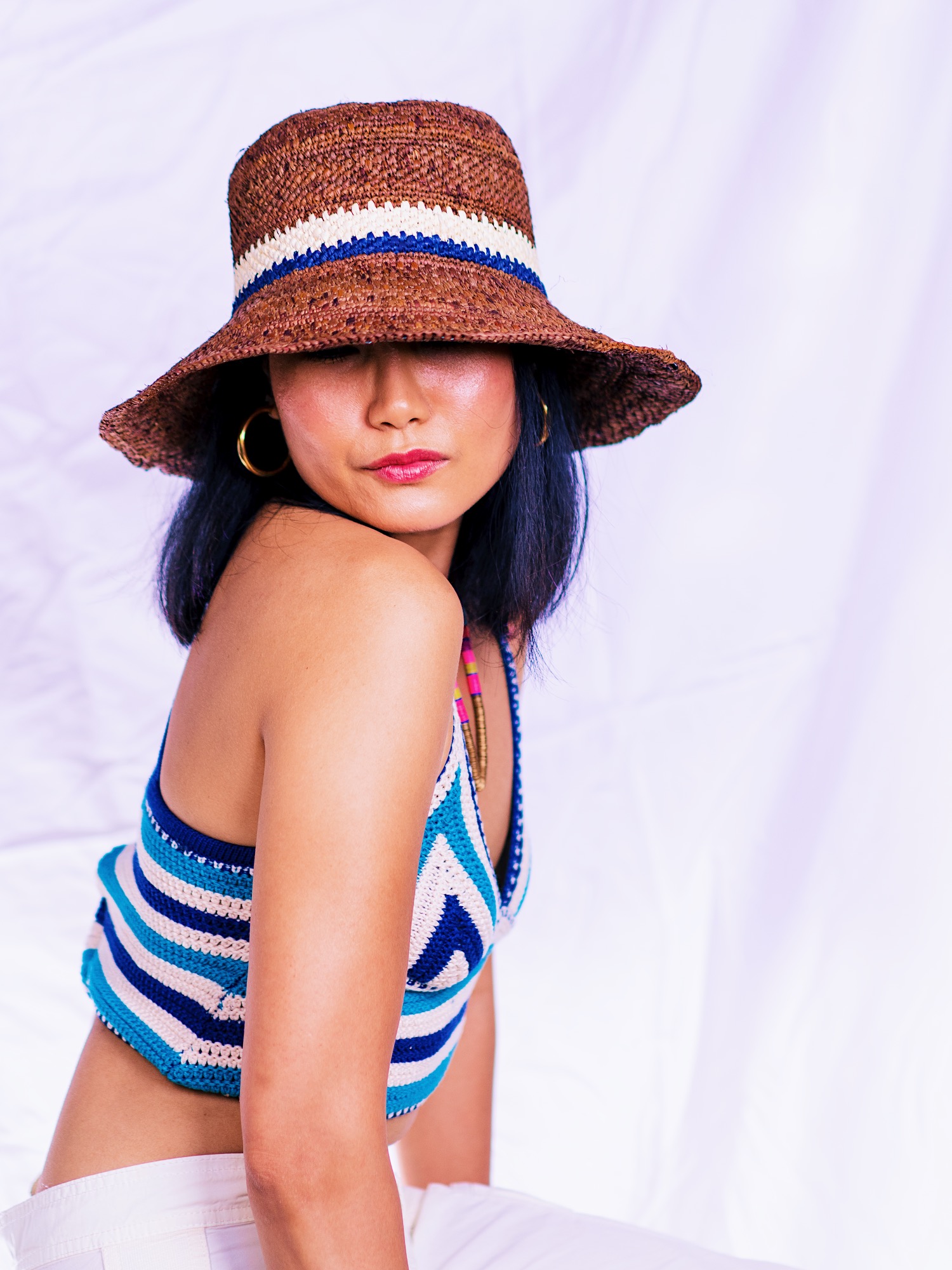 One thing about this hat that I particularly swoon over is the cool multicolored striped texture so it'll go with so many of your outfits. As Coco Chanel said, "Luxury must be comfortable, otherwise it's not luxury." I opted for a crochet crop top with a white jogger pants because I'm a firm believer that a good outfit can be equally comfortable and cute at the same time…just get creative and have fun with it. I think Gigi Hadid and Kaia Gerber would be proud.
Tropical State of Mind
If you can't swing that dream tropical beach vacation right now, don't worry – wear this wheat straw palm leaf fedora and you will feel like you've been transported straight to Tulum in no time. Lately, I've been digging a classic hat with a touch of detail, and during the July 4th sales that's literally all I added to my cart. For some reason, I've been gravitating toward natural wheat straws and earth tones. Nonetheless, I never forget how crucial the little details can make the biggest difference. The fun palm leaf embroidery adds a unique twist to this classic wheat straw hat, while still offering a minimalist yet playful appeal. The beauty about this fedora is that it can dress up casual outfits. For instance, you can top off this hat with your LWD, a basic tank top and slim jeans or denim shorts…you name it. Talk about possibilities.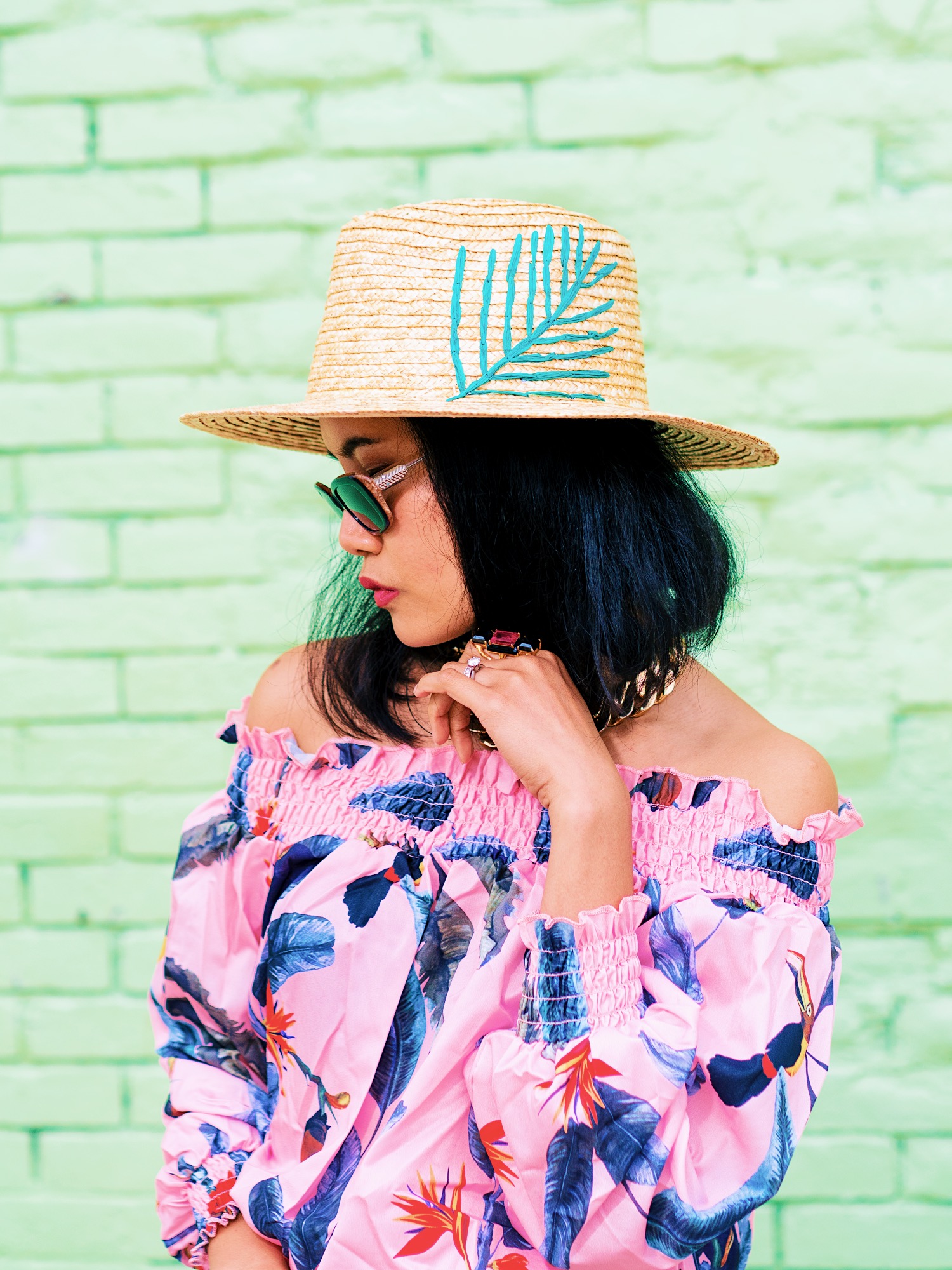 Personally, I love adding a bit of drama to my outfit, so I went for a head-to-toe tropical look. I think it's fun to step out of our sartorial comfort zone and try clashing prints or matching ones. The trick is to keep things playful and the most important thing to wear is your confidence. But if you're feeling a little apprehensive about an all-tropical-everything, you can step back by wearing a solid white/colored top with a printed bottom or a printed top with a solid white/colored bottom or keep everything else simple and let's your hat do the talking.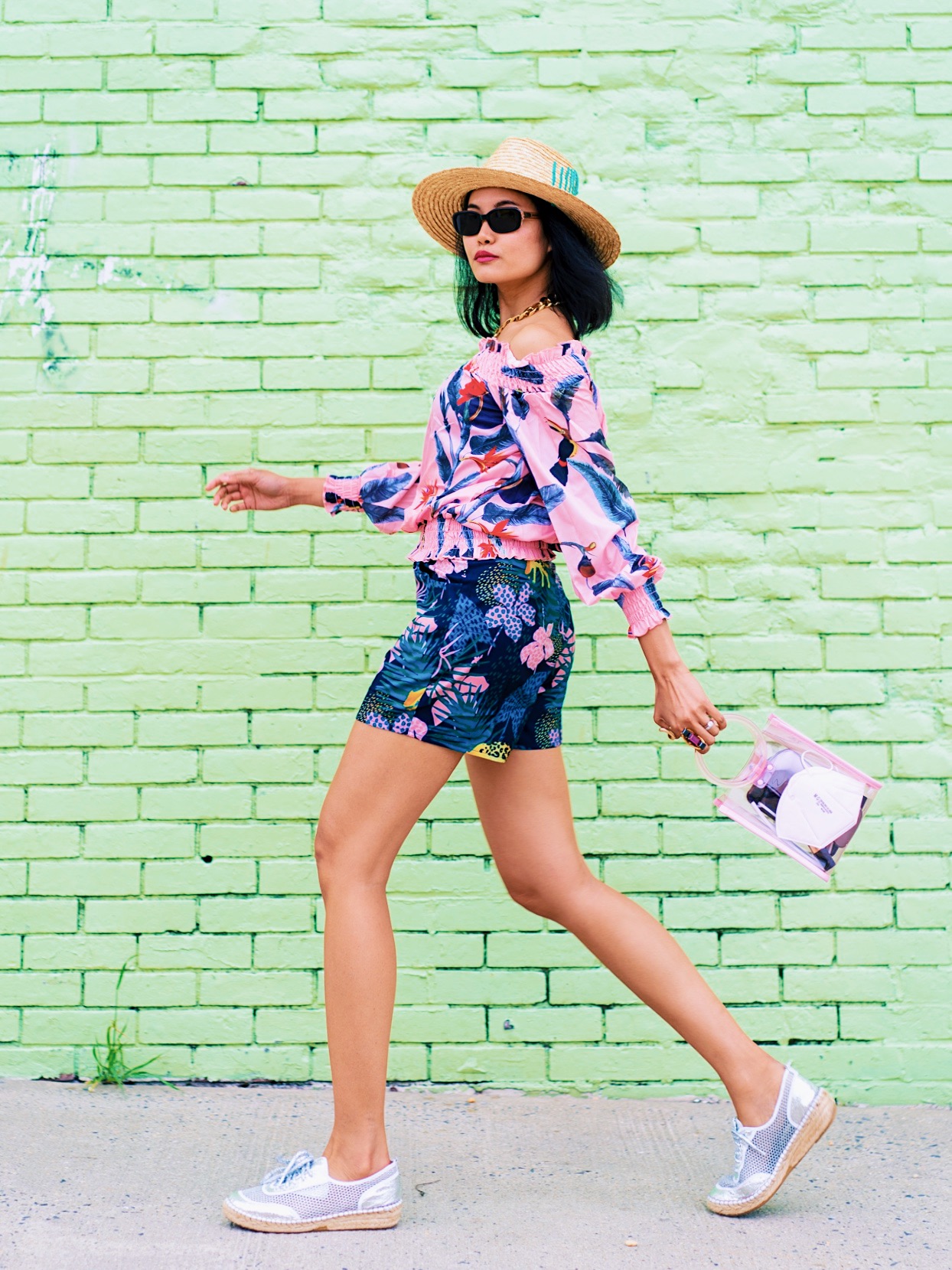 Leopard Queen
Unleash your animal instincts with something spotty and charming like this leopard printed fedora. You obviously already know when it comes to trends, animal prints are ones that keeps coming back and will outlast all the others. Whether it's zebra, tiger, cow, snakeskin or leopard print, I've seen them flooded all over Instagram and it's quite convincing when they're often referred to as "the new neutral."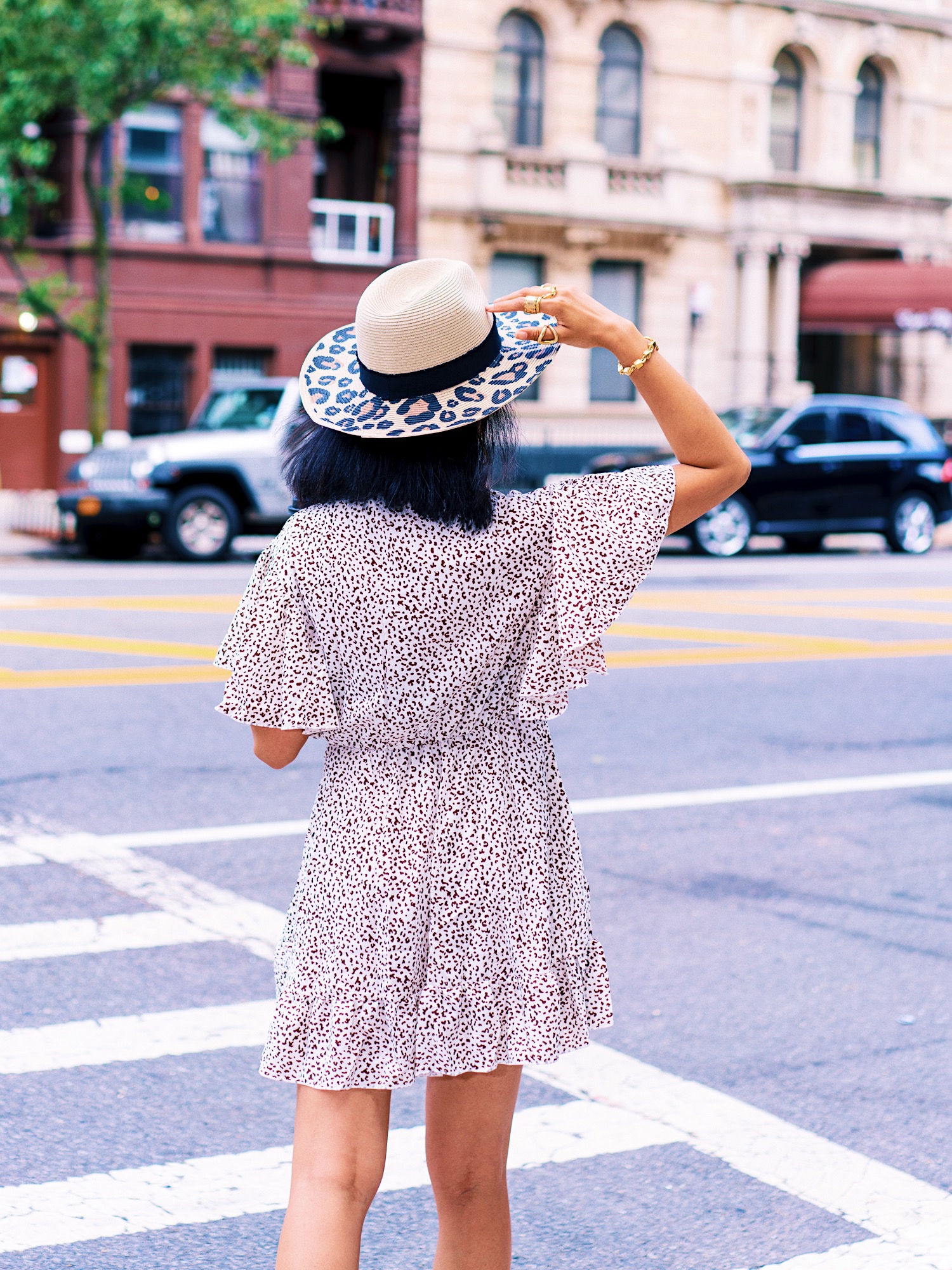 So the minute I saw this bold leopard printed brim fedora, I just had to have it! It's chic and classic-looking with a dash of sass. I especially love the juxtaposition of the leopard brim, the black hatband and the plain paper-braid crown. All those little details provide a nice contrast and a right amount of excitement to the hat.
This beautiful fedora hat is also available in white/black (looks like snakeskin print) and a leopard that I'm in love with. This is a kind of hat that you can have fun with so many styling options. I opted for the black and white, because somehow they match everything. Pro-tip: The key to styling animal prints (you can apply this to any prints) is to look for one element that your outfit share. It can be the type of print or a common color. Even so my dress is also leopard print, but the scale of the print is small and the black and white color helps toning out busy patterns and keep everything looking modern and polished.
The Hamptons are Calling
These days, the hat mantra seems to be: bigger is better. Needless to say, I'm all about it – especially when it's as big and dramatic with a folded side tack that is sure to catch people's eye.
How cool is this Instagram-worthy topper? It's safe to say that the extra-wide brim sun hat is a must-have summer essentials. Fun in the sun is one thing, but where's the fun is getting burnt to a crisp? If you really plan on soaking up the sun by a beach or a pool or anywhere else outdoor, this wide-brimmed straw hat is not only very trendy to elevate your look, it's also great for protecting your face and shoulders from damaging by the harmful UV rays – help reducing a risk to skin cancer and aging spots. Sold.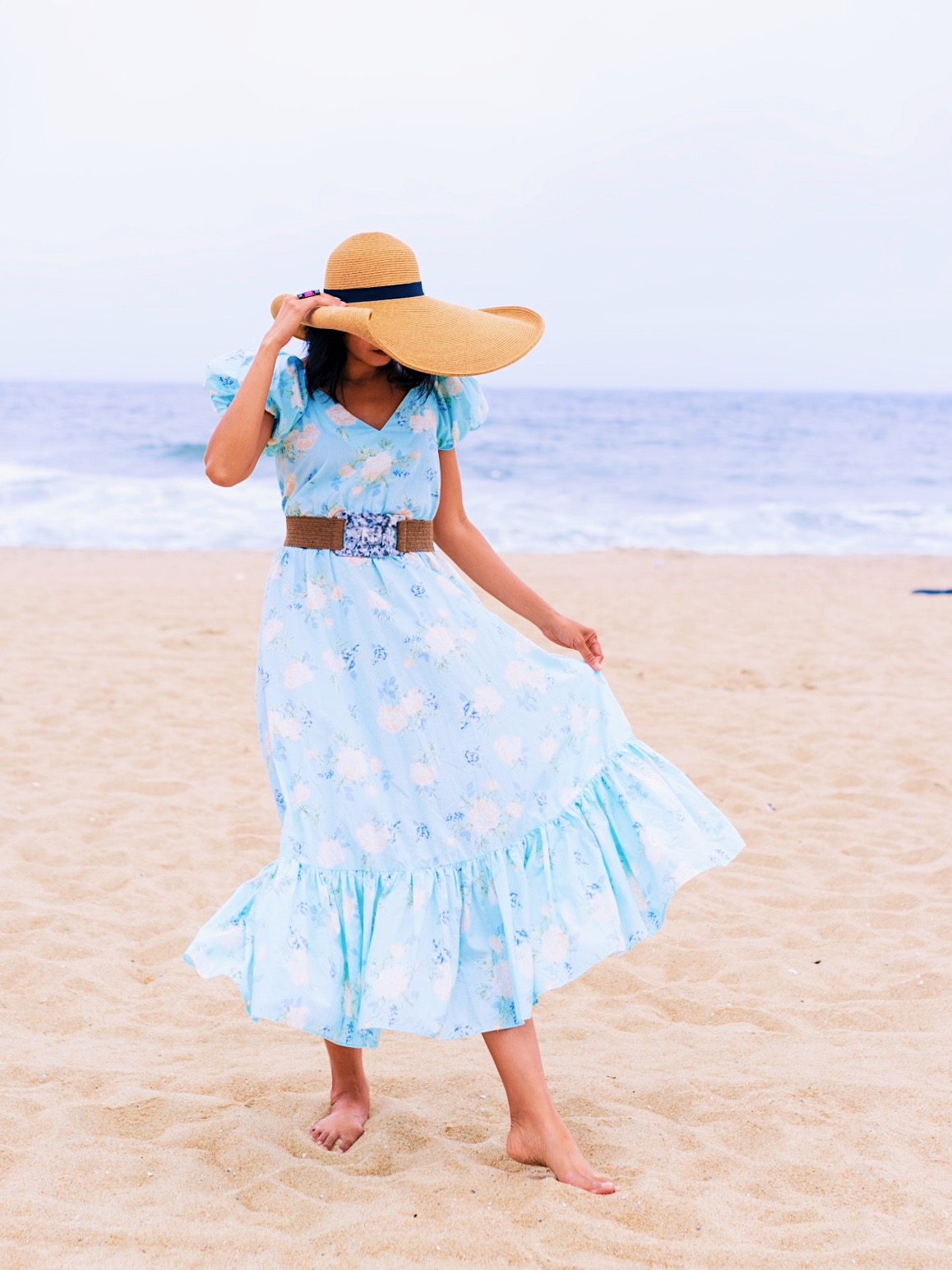 Looking for an outfit inspiration? I've got you covered. As much as I love laid-back beach style like one with denim shorts and a tank top, but rather try a relaxed glamour take on summer attire. So I decided to channel coastal New England with this flow-y floral dress and the oversized hat. Keep the rest simple and minimal like jewelry and sandals so they don't overkill the look. Though I have never been there, and while I may be going to miss it again this year, I can still cop the preppy style and wearing this hat all summer to make simple moments in the backyard feel like The Hamptons mini getaways.
The Modern Breakfast at Tiffany's
Alright, friends, time for a classic rerun movie. Breakfast at Tiffany's is one of my favorite films of all time. I was amazed by style icon Audrey Hepburn as Holly Golightly and her gorgeous outfits throughout the film. Remember the slightly flared black gown, which Audrey wore with a wide brimmed hat with an enormous cream silk bow, low-heeled alligator shoes, long black gloves and oversized sunglasses? The oversized Chapeau Du Matin, it's what I and many others consider one of the most impressively photogenic hats from Audrey Hepburn hats. I'm obsessed with this unique shape of hat and had it on my #wishlist for quite some time.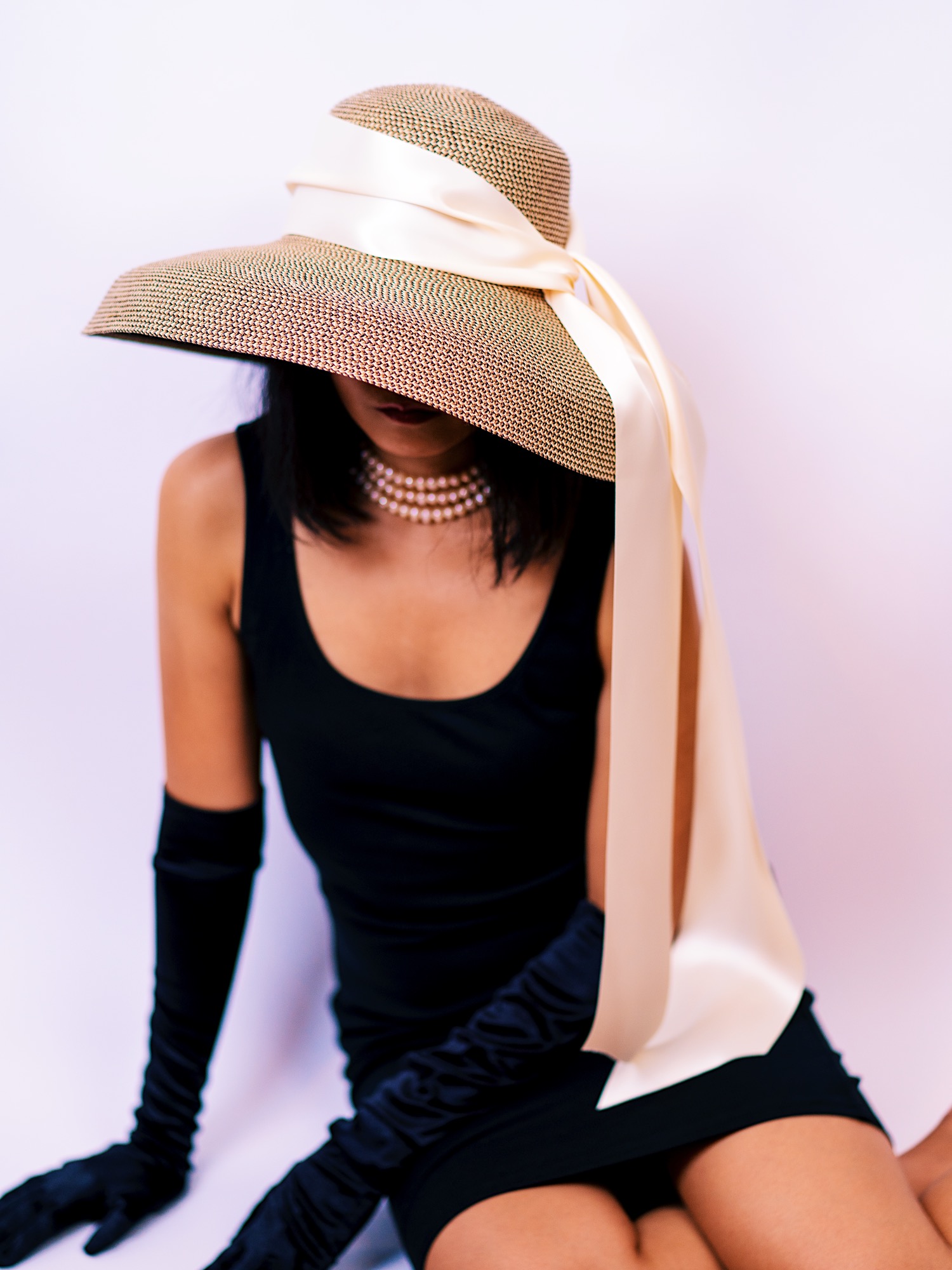 Finding a hat like this is difficult, either you have to order a custom design which the price can be out of the line or they've just imitated the look and there is a lack of quality. When I first saw this oversized wide brimmed hat at San Diego Hat Company website, I melted a little inside. There's something so elegant and Audrey Hepburn appeal in the hat silhouette. It reminds me of "Dreams really do come true." This popular straw hat comes in three colors: black, toast and mixed brown. I aimed to go with black just like the film, unfortunately the black one is sold out, but this mixed brown hue just looks as good with the black and the toast hue. As an Asian with black hair and black eyes, I thought that the earthy brown shade give it a little pop and make my face lighten up more.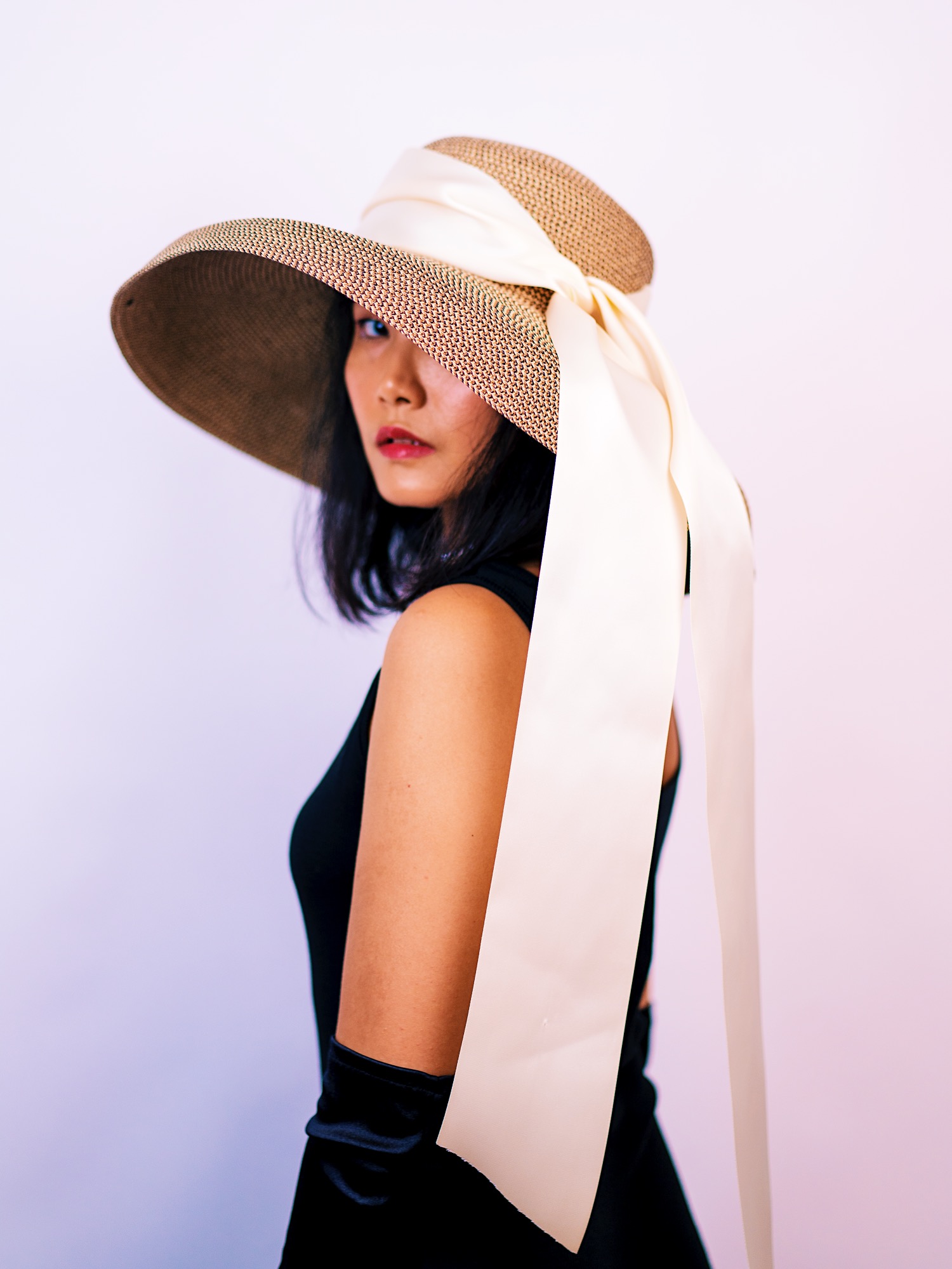 To bring the modern Holly Golightly back in 2020, I wore my LBD aka little black dress with a kitten heeled shoes, a pair of black gloved and of course an oversized sunglasses. I actually found an enormous cream ribbon and tie with the hat just like the film or just wear it without the ribbon…since I like to have more than one option. Can I get a yasss?
Love today's looks? CLICK HERE TO SHOP ALL THINGS SAN DIEGO HAT COMPANY.
---