Partly Cloudy City Collection
Inspired by the cold cozy mornings, Partly Cloudy City is the trend we all love. Designed with soft textures, and muted colors it will be the collection you want to wear all year long.
City Stroll
Crafted from wool felt, it features a stiff rolled brim and layered suede and twisted satin bands for a daring, eye-catching look.
shop here
Nothing but Neutral
The Nothing But Neutral Wool Felt Stiff Rolled Brim Fedora is crafted from durable wool felt and features a 4" brim in a stylish taupe color.
shop here
Oatmilk
Take a wild ride in this camel colored Oatmilk Wool Felt Cattleman's Crease Cowboy! Its 4" brim and feather accent detail will make you stand out from the crowd.
shop here
Rocky Ridge
A hat so elevated that it will top off any of your outfit. Classic Cattleman rancher shape with a turn up brim.
SHOP HERE
Early Fog
Stylish and functional, the Early Fog Baker Boy Cap is the perfect way to keep your head warm during cold weather.
SHOP HERE
Cozy and Chic
With 3 fabulous colors, a side pocket for all your odds and ends, and plaid interior taping for extra style!
SHOP HERE
The coziest pair
Matching fleece trapper with faux shearling tote.
Shop the look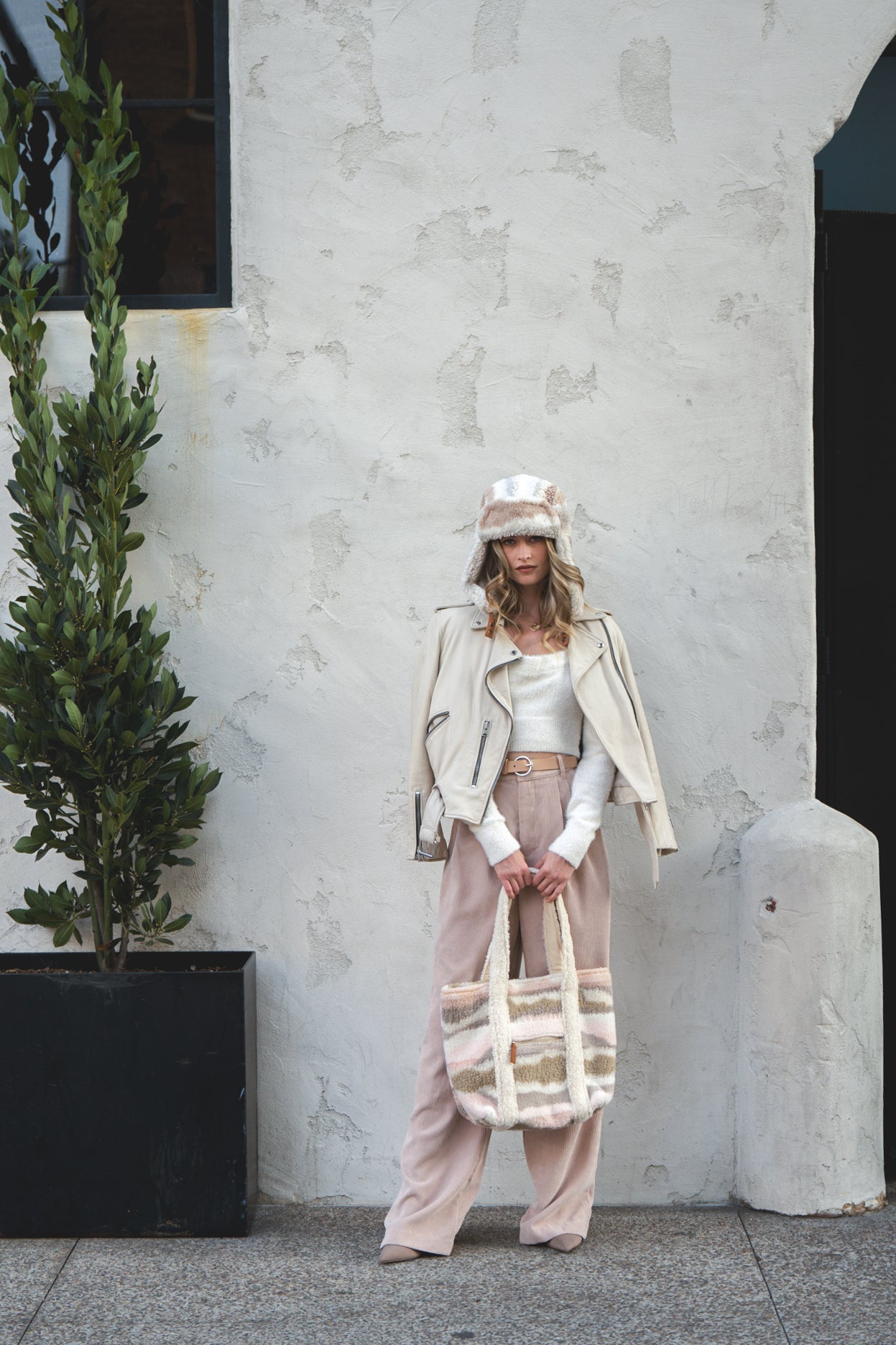 the Partly Cloudy City Collection
---