How to Clean a Wool Felt Hat
We've added one more hat cleaning accessory that you won't want to miss out on!
It's our new Hat Cleaning Brush. Simple and easy to use, you might want to buy two just in case they sell out! Designed with you in mind, it's easy to work with and gentle enough to use on any of our felt hats. We've curated a quick and easy tips for you to follow to help clean any of your wool felt hats.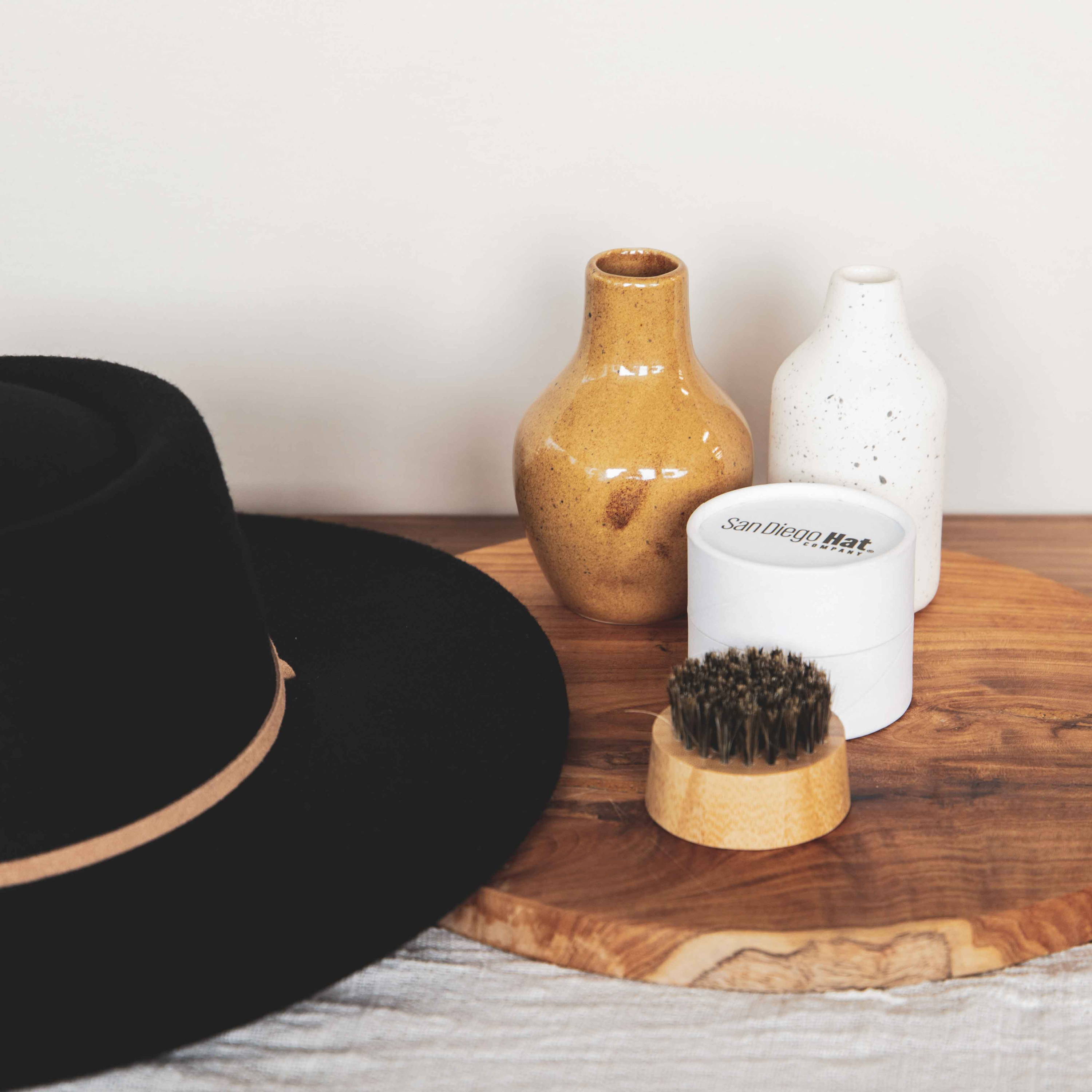 Things you'll need:
Lint Roller

Hat to clean
First, use the lint roller to clean the surface of the hat. You'll want to roll in the direction of the wool. Make sure you go around all the parts to get the extra fuzz and unwanted things off first.
Once you're done with the outside, be sure to flip it over and get the inside of the hat as well.
Next, use the hat cleaning brush to give it a deeper clean. The size of the brush makes it really easy to hold on your hands and remove any dust or debris from all the places.
Make sure you move along the grain of the felt so you don't disrupt the natural look of the hat. Try to do multiple strokes for a deeper cleaning. For any hats with hat band, you can lift the band a little to get around the corners – the bristles on the brush is great for getting into these areas where its otherwise hard to clean.
You can also easily brush off the crown of the hat and get into the creases of the mold with the brush. Moving the hat brush over these parts of the hat is really convenient. Next, flip the hat over and repeat the same on the inside of the brim. You can also easily get to the edges with the Hat Brush.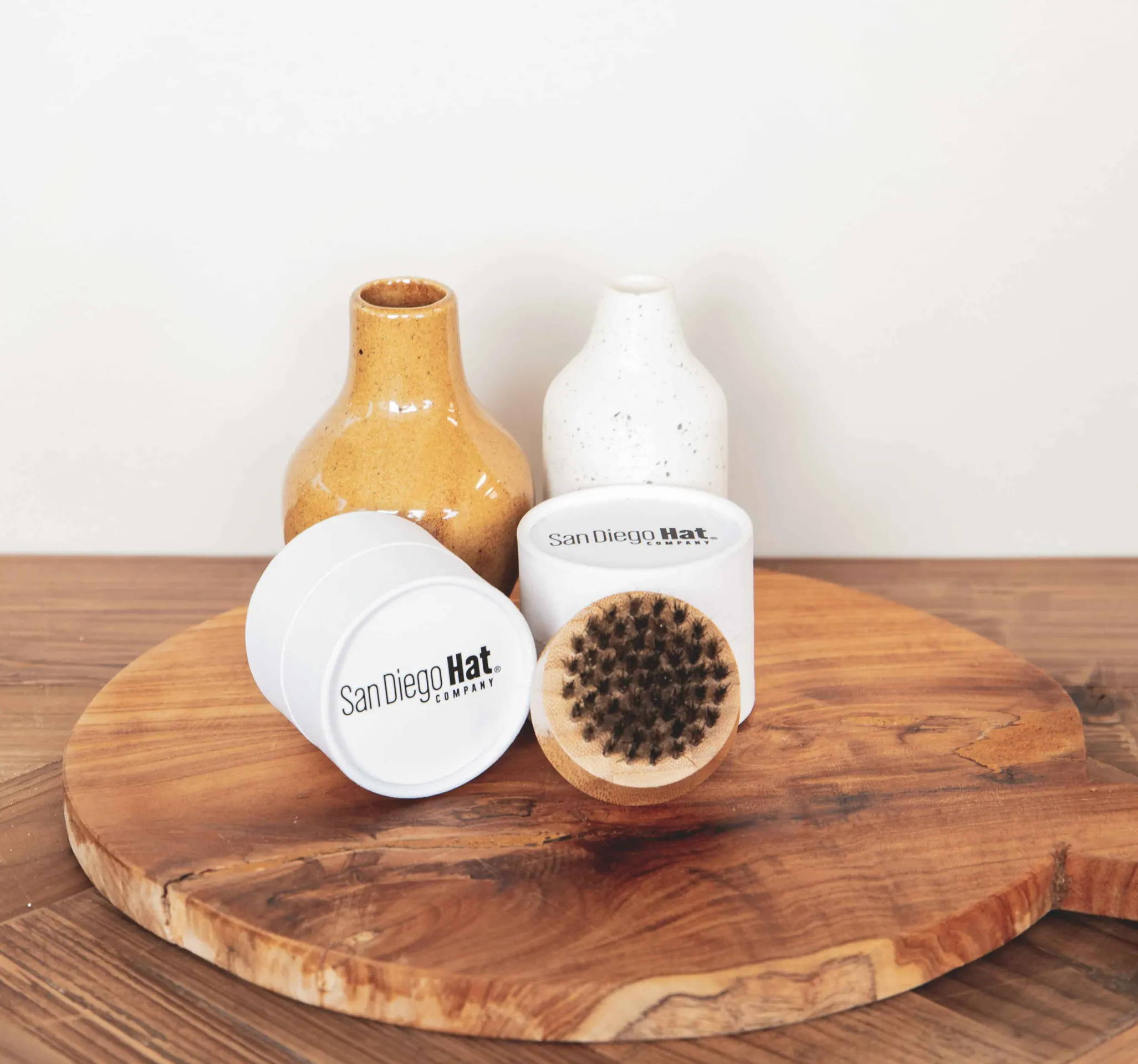 We recommend cleaning your wool felt hat with a hat brush every two weeks to keep it fresh and dust free. You can find the brush on our website. - instead link the product page here.
Extra Tip: Be sure to keep your hat lying flat when storing it or hang it on a hook to help retain its shape. With proper care, your Felt hat can always stay as new.
---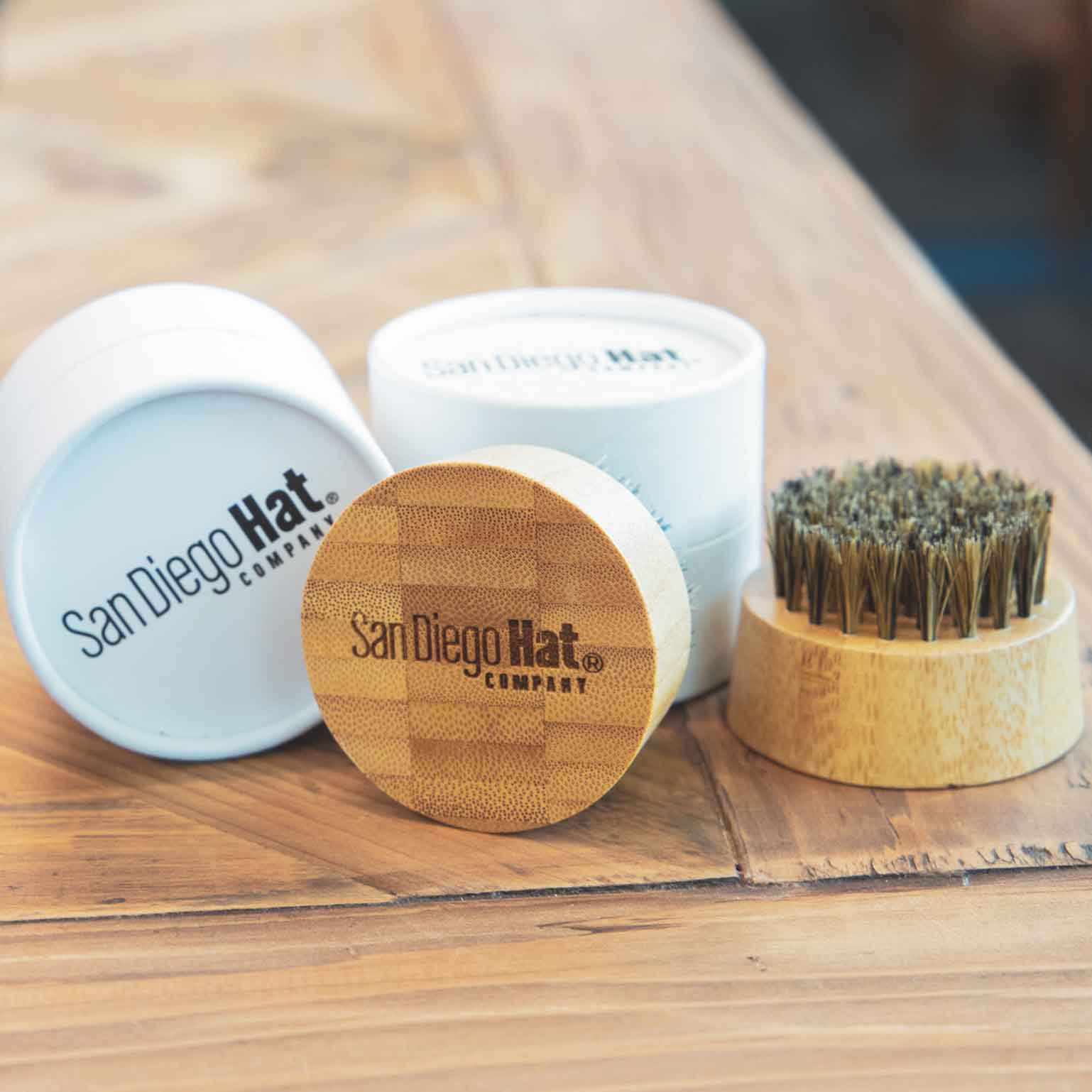 ---
---
---