Must-Have Cold Weather Accessories That Will Carry You Through With Style And Comfort
*This content is sponsored by San Diego Hat Company. All thoughts and opinions are my own.
Thank you for supporting the brands that support this blog.
Having lived in the USA the past 7 years I've learned to perfect the art of dressing for cold months from "the Bangkokian point of view." I use the " " because coming from a place that temperatures are up to 90-100 degrees everyday — it means I tend to get dressed to have a good time (colors are my jam).
As the days turn to the nights earlier and the temperatures have really started to drop and damp, I notice the focus of many people from looking oh-so-chic shifts to dull and comfortable winter outfits — some combination of a black, grey, navy or subtle toned sweater, heavy coat, and thick boots (nothing is wrong with that, but why only that?). This time of year doesn't have to mean compromising on style (at least, I don't).
Well, I'm here today to present a fresh-new take on outfits combined with the get-warm-fast hats. My most obvious tip, but also the most important and is investing in soft, fuzzy accessories like berets, beanies and scarves. If you want to stay warm and fashionable outside in winter, a hat that makes you feel like it wraps around your head is key. You lose 40 to 50 percent of your body heat through your head so it really makes sense to keep it as warm as possible. And if you know it's going to be 20 degrees beforehand, throwing a chunky knit scarf is a good idea.
One of my most favorite hat destinations to shop to date is San Diego Hat Company. There hats are so great that I am able to wear them from season to season. A wonderful reason I like San Diego Hat Company is that they check off the three big boxes: 1. They create fashionable on-trend hats. 2. They are really well made. 3. They are affordable. And as a bonus they also carry wonderful accessories (I written about them early this summer for their fashion straw hats and recently their new arrival fall fashion hat collection). I BELIEVE in the brand, so I can't stop babbling how amazing San Diego Hat Company has to offer. I guarantee these items are worth to stock up for yourself and will magnificently add to your holiday shopping list. Yes, yes, and yes!
All The Fuzz: Woman's Faux Angora beret w/Opening (KNH2031)
There's nothing quite as warm and chic as the fuzzy beret, arguably the chicest, timeless of the bunch — this trend proof hat loads up with luxurious soft touch and distinctive color (comes with three colors; blue, mustard and wine).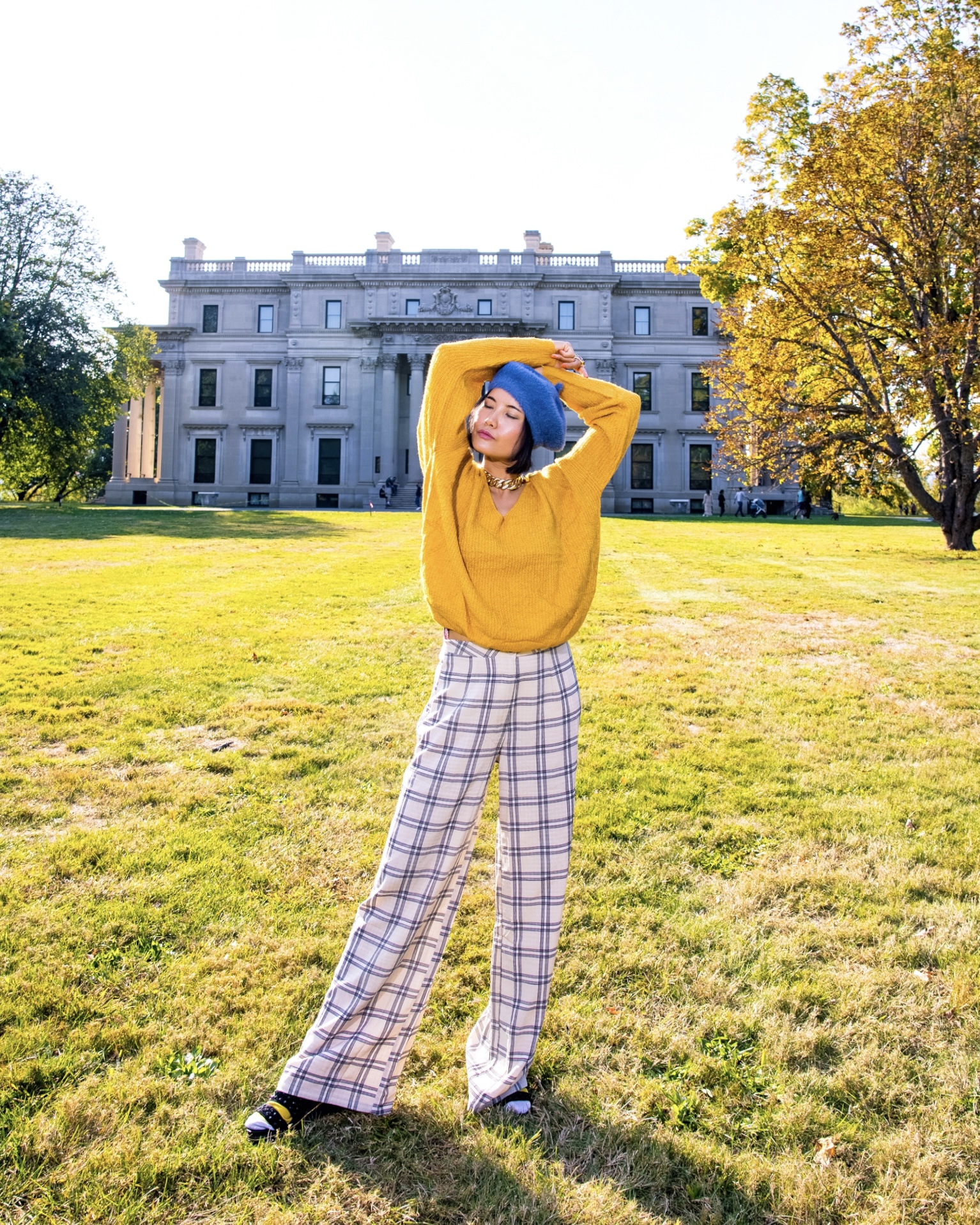 Wearing the beret doesn't mean wearing a total French-girl style. You can wear the beret with quite anything. I love wearing it in a casual way (a minimalistic way). This fuzzy blue beret is a perfect whipped icing on warm-hued ensembles for fall to subtle or muted ensembles for winter. On this look, I'm a living breathing proof that the '90s will never die.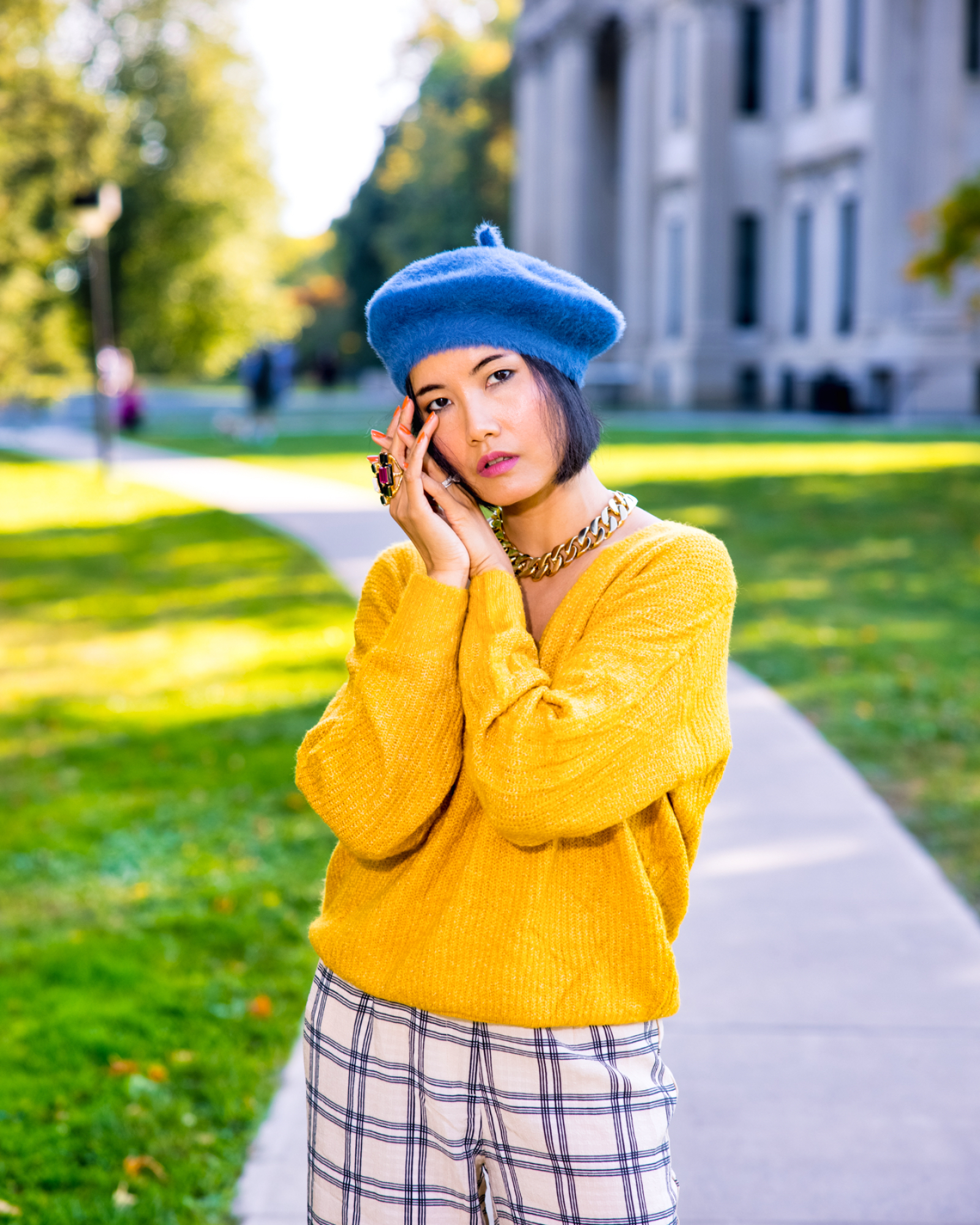 Tweed Authority: Tweed Beret With Faux Leather (CTH8161)
Is there anything chicer than a classic tweed piece? We've long known the versatility of this Scottish textile (when Coco Chanel put this fabric on the runways in the 1920s and it has continued to be a symbol of their collections). However, not everyone can afford Chanel items, but we still can get a Chanel-esque edge and elegance. I love how San Diego Hat Company takes this modern and sophisticated tweed and makes it into beautiful toppers at unbeatable prices; available in a baker boy cap and beret. So chic, so beautiful. I want it all.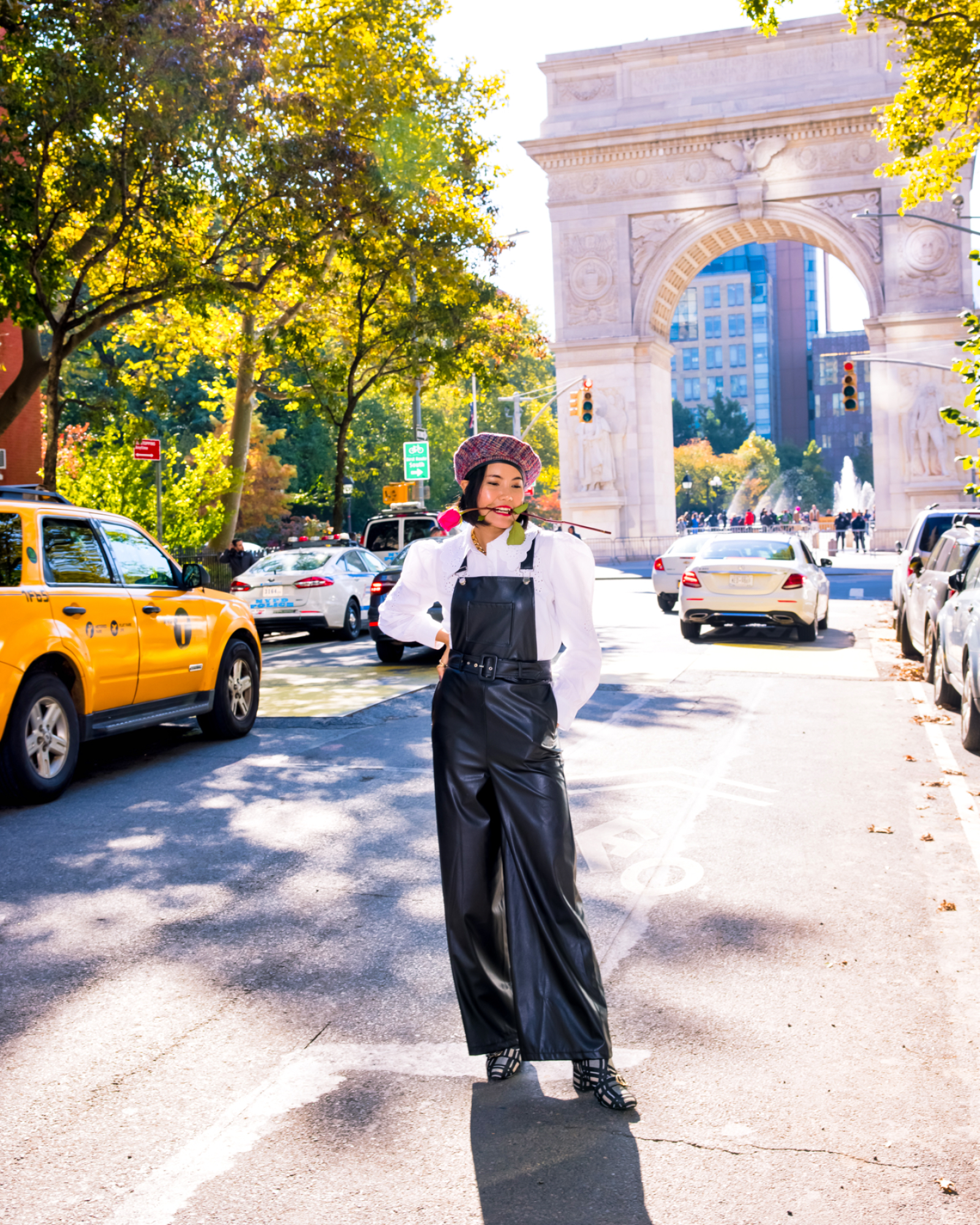 Minimize decision-making by topping the tweed hat on a subtle black leather jumpsuit and tailored shirt that will give je ne sais quoi and edgy vibes at the same time. Love it. Sold.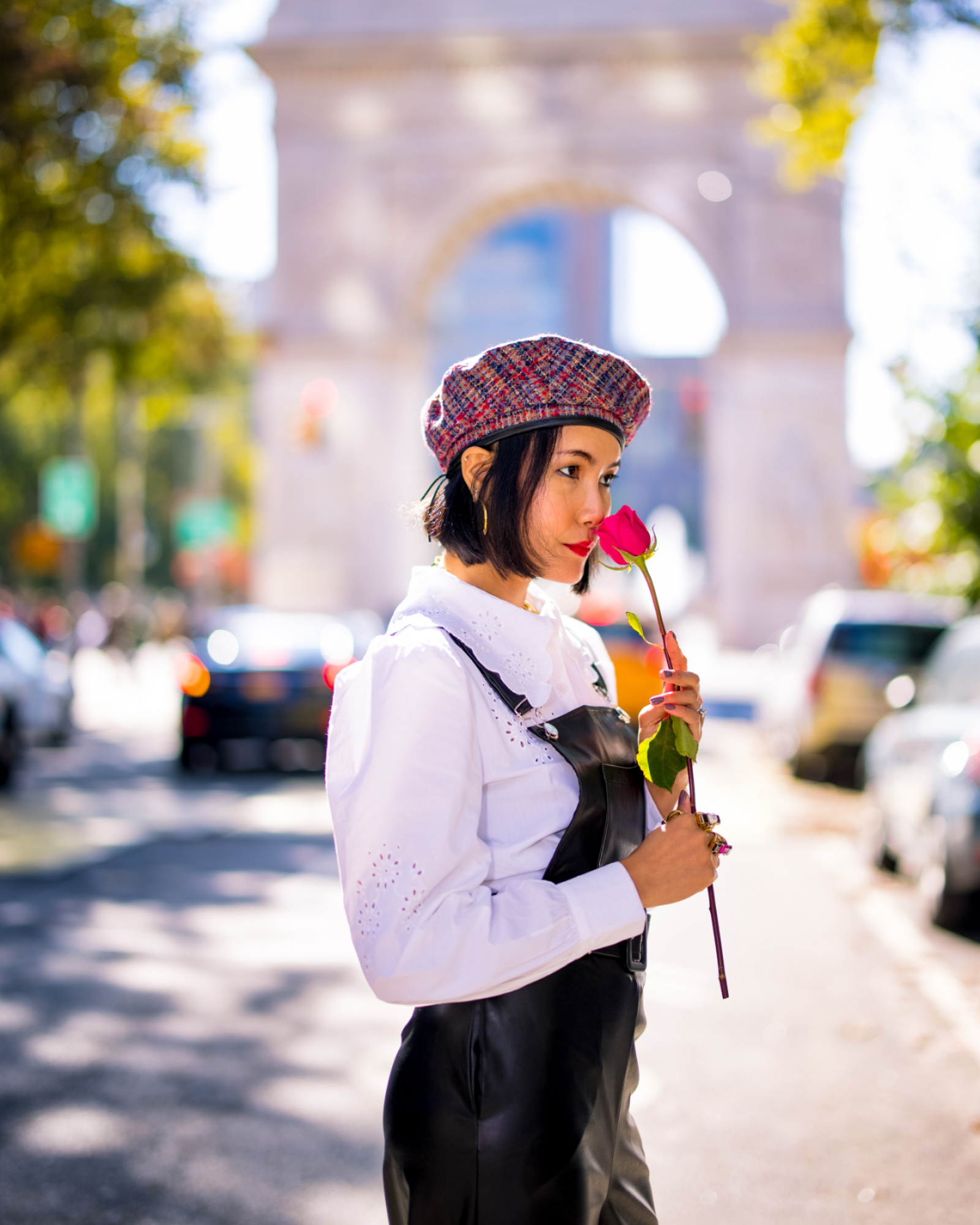 I've Had It Once And Floral: Women's Wool Beret With Flowers-One Size (SDH0515)
When I first saw this dusty rose flower beret, Sex and The City Theme Song came into my head (I actually had the picture of Carrie Bradshaw as she ran away from Aleksander Petrovsky in the Paris night). You possibly "couldn't help but wonder" why this wool hat because the hat was not in the episode. To be honest, I just think she could have worn a cute hat, that's all (LOL – her outfit didn't look like something to keep her warm running heartbroken from the art gallery to the small party that her Parisian book fans arranged for her (of course, she didn't make it in time – poor Carrie). I really think that this classic wool beret with flower accents reminds me of Carrie Bradshaw's iconic outfits that always involve flowers and endless eye candy leaving me closet envy and an urge to dress up just like her.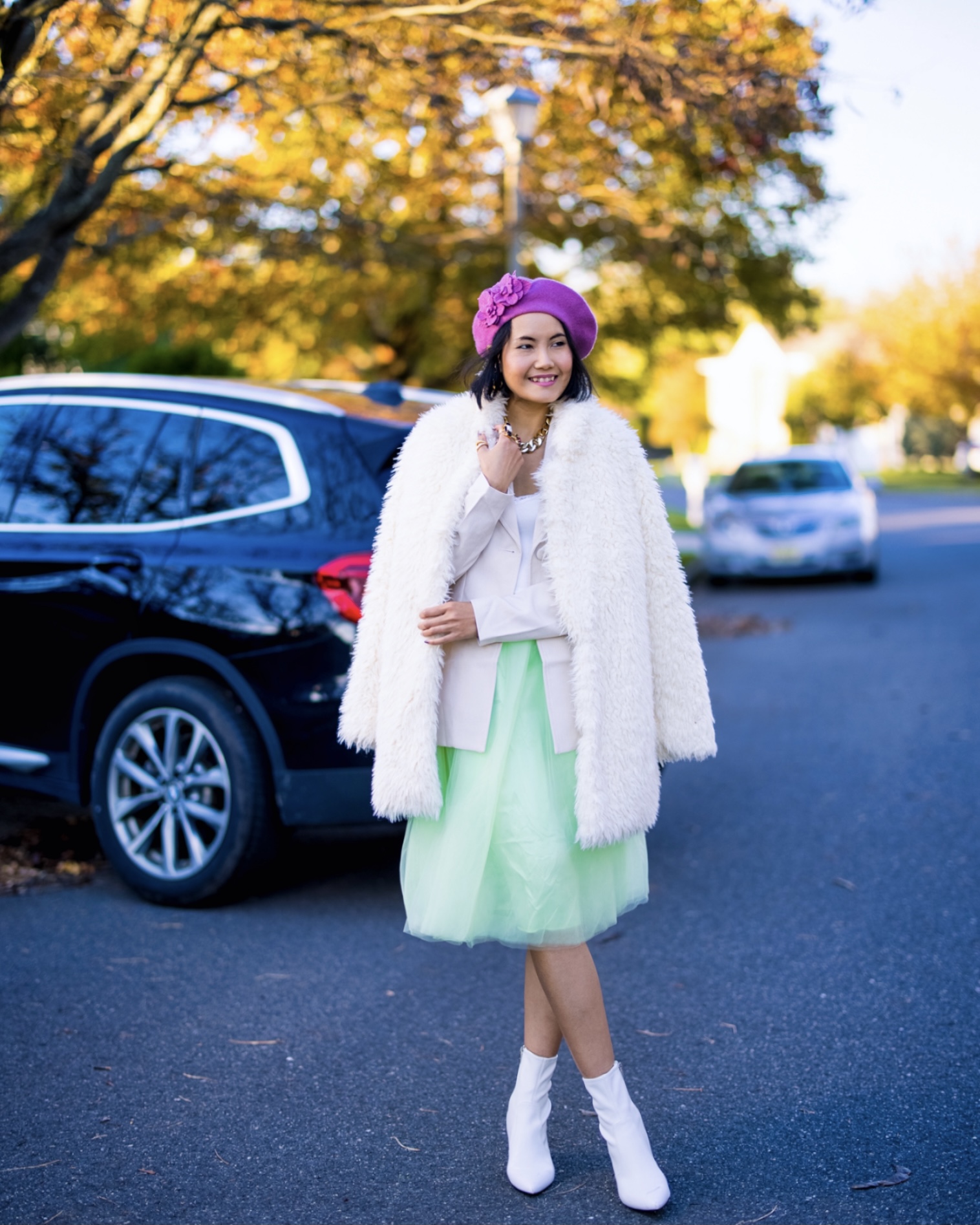 Soft and cozy with a hint of fashion and feminine – this beret is still game for grocery runs to fancy hangs (don't believe me? Take it from Carrie, she knows how to take fashion to another levels (and every level). This hat style offers various color options; dusty rose, black, berry, mink, navy, and red – you might as well get one of each…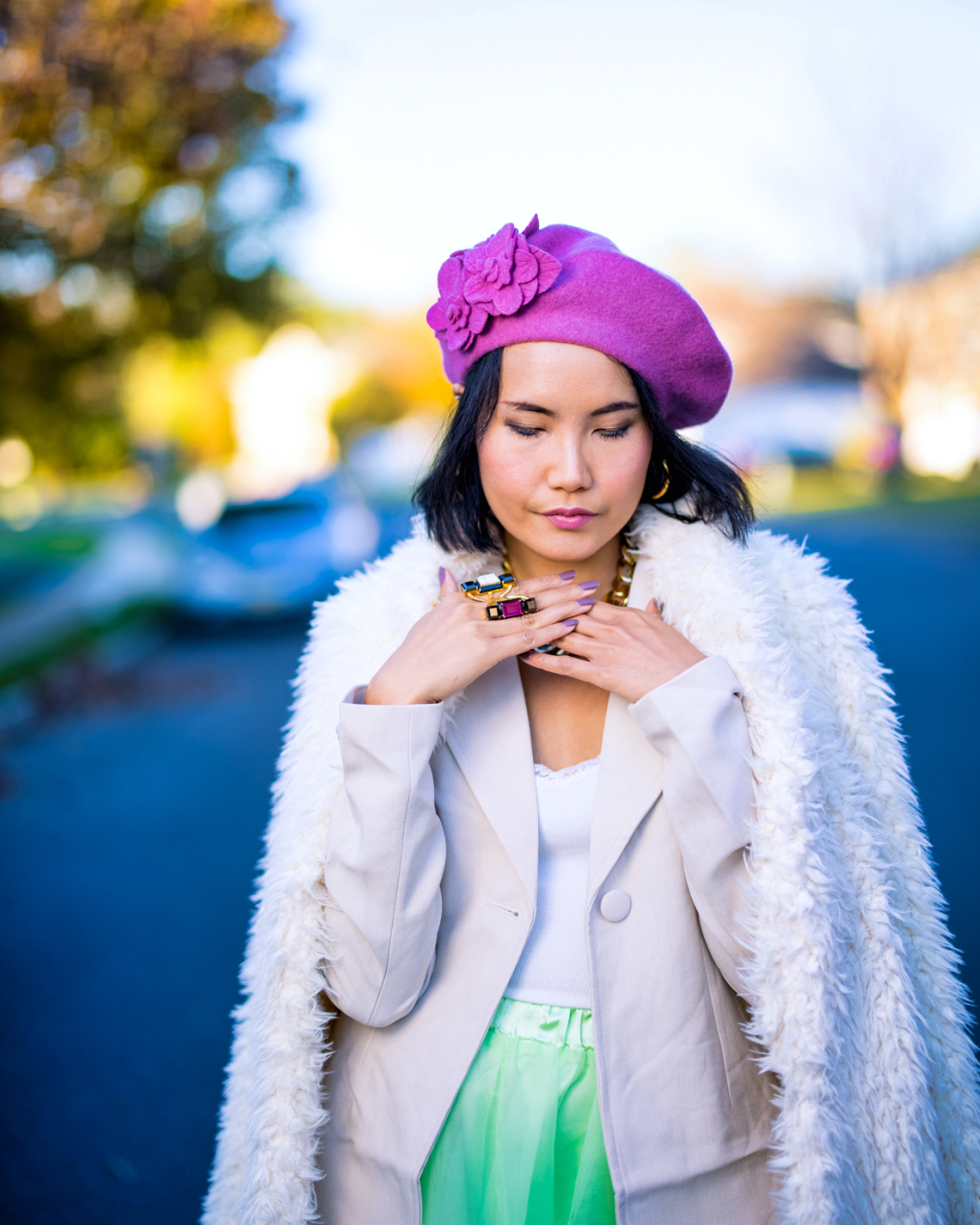 So, here is technically my way of Carrie Bradshaw-inspired green tulle skirt with the hat version, what do you say…can I get an approve?
Soft Serve: Women's Slouchy Knit Beanie (KNH5018)
My favorite thing about cold months? I get to wear more "Soft, cozy stuff…like beanies." For an especially cozy look, this slouchy knit beanie makes for an adorable touch. I swear I want to replace my pillowcase with this (available in three colors; charcoal, lavender, olive and rust). I always have my eye on candy-like color, so I went with the lavender one. Adding a pop of color is one of the easiest ways to bring a playful infusion of color into your outfit without overcommitting.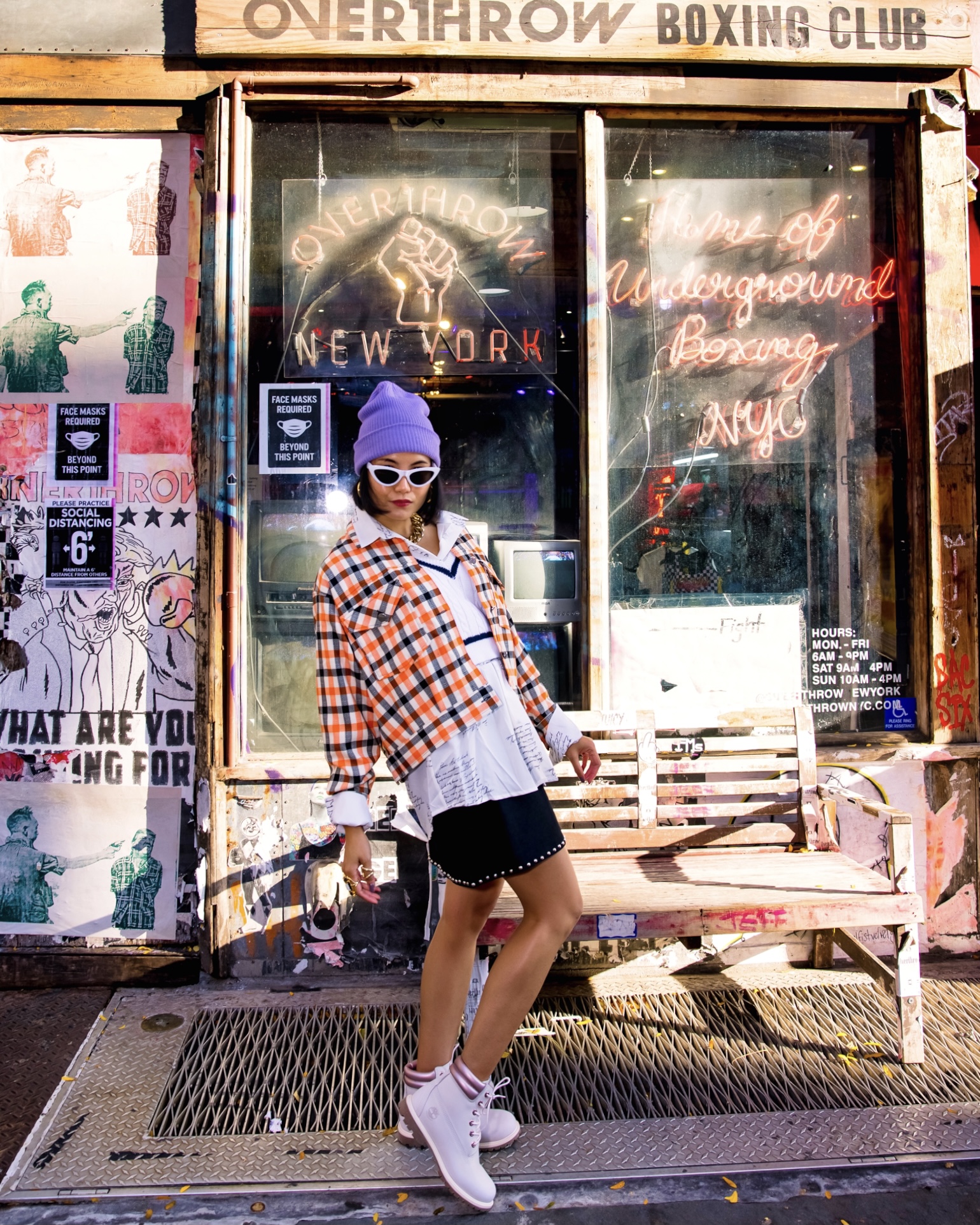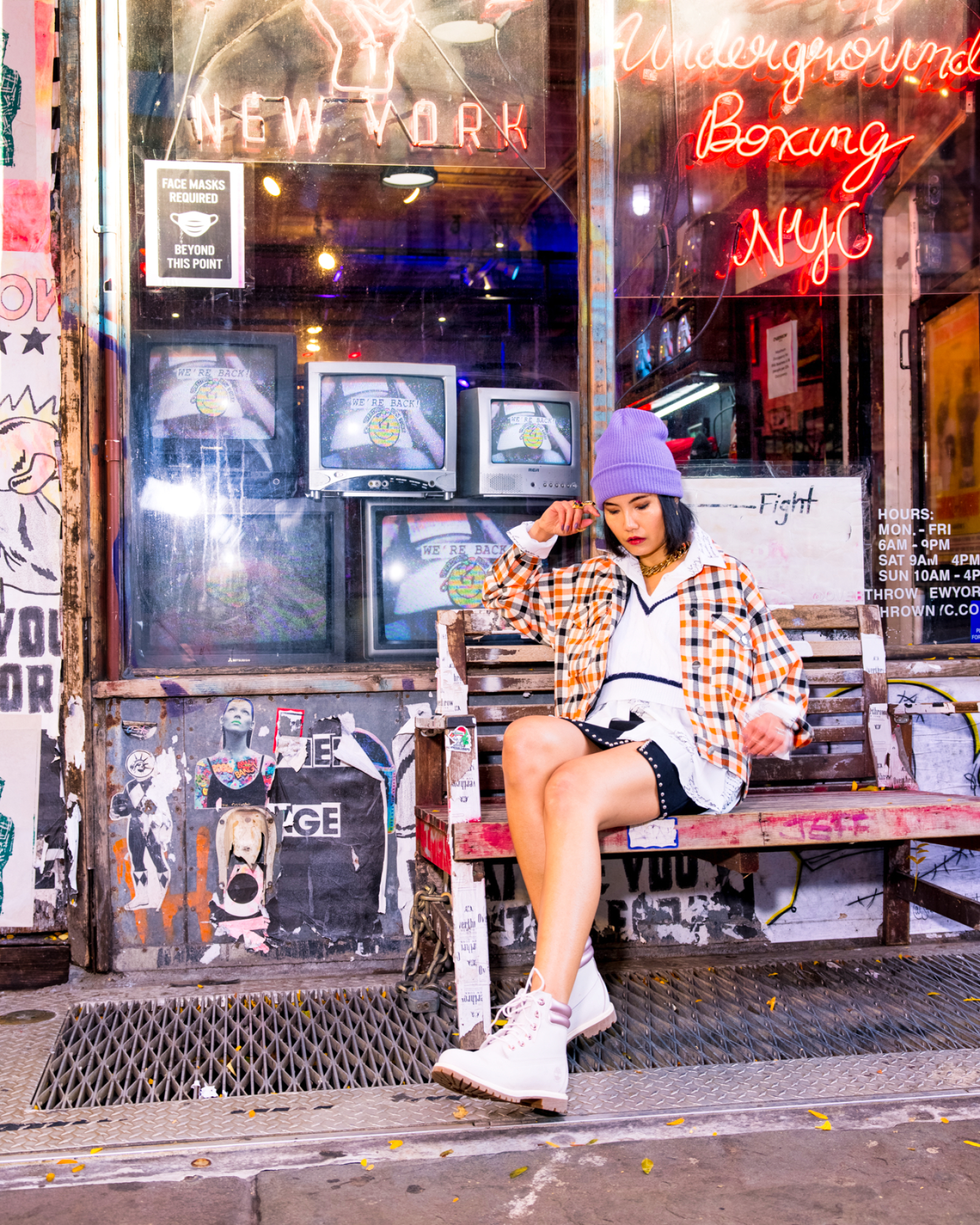 If you are a minimalist and you love to keep the rest of your outfit in dark hues or neutrals, this bright beanie will take an enduring outfit from classic right back to cool again. But if you want to switch things up, opt for a head-to-toe athleisure look and top of with this pastel beanie is effortlessly cool.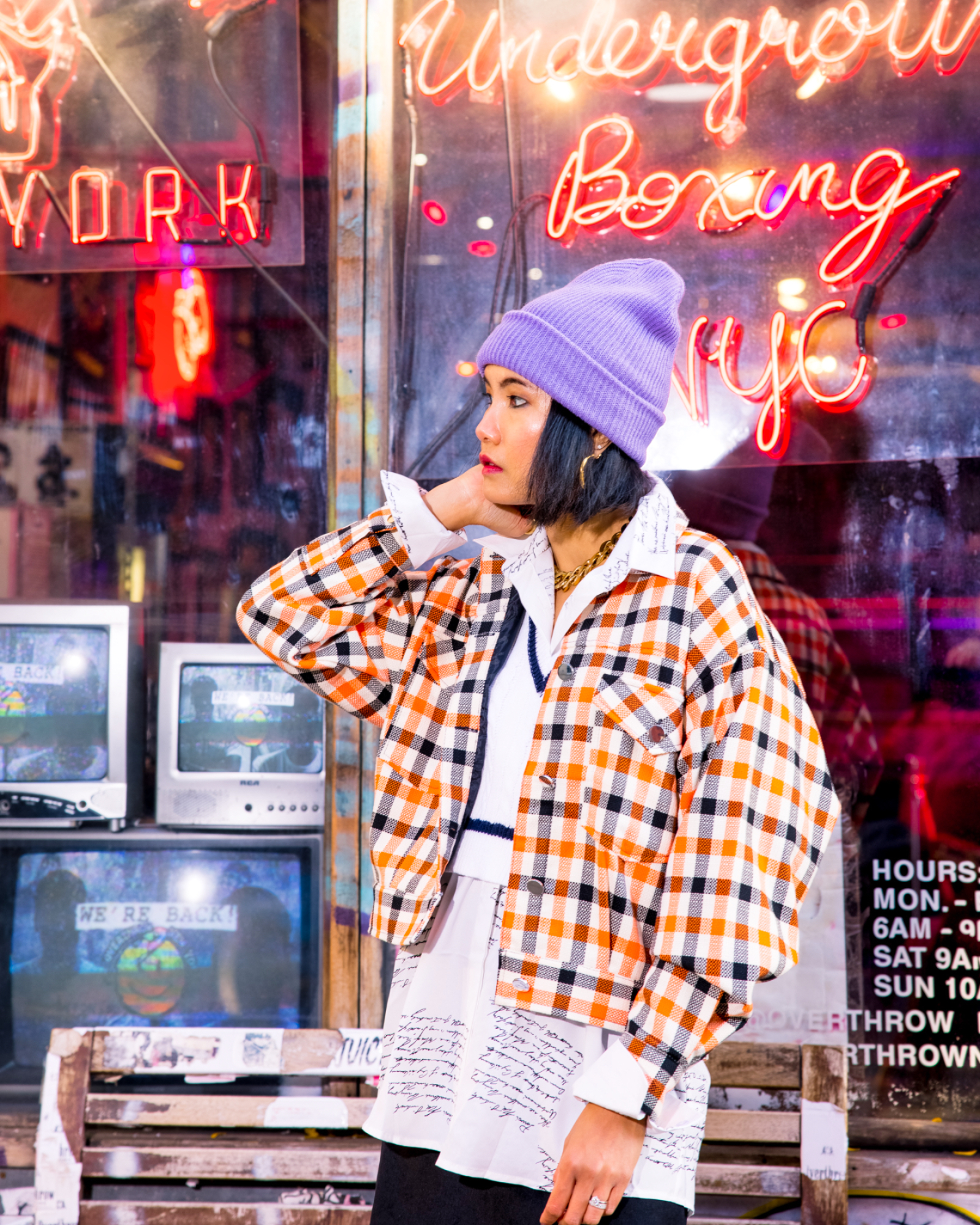 Let There be Rainbows: Women's Machine Knit Rainbow Stripe Beanie & Scarf Set (FWSET2039)
There's nothing more satisfying than when soft knitwear feels just as sumptuous and comforting as snuggling up with your favorite blanket. This is why I'm lusting after this ultra-soft winter set of beanie and chunky scarf. What I love the most is how this set of rainbow powers or look-at-me accessories can lift the spirits on cold and dark days/nights. I'm also smitten with the faux fur pom detail on the top of the beanie; with the right amount of fun and distinguishing details. For me, bundle up in pieces with purpose (like this eye-catching set – that can easily be thrown on anything and make an outfit) can make venturing outside in the cold not just tolerable, but downright enjoyable.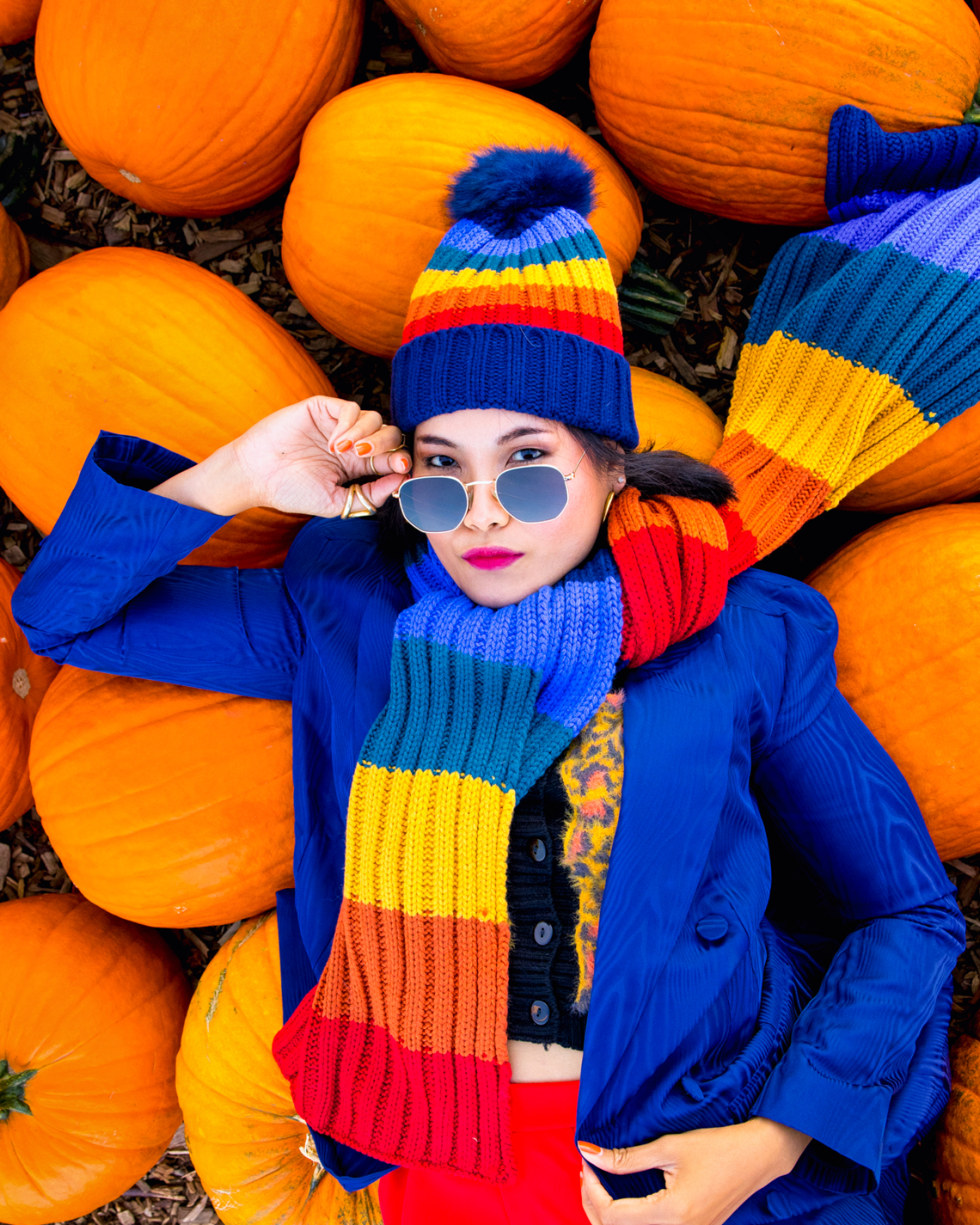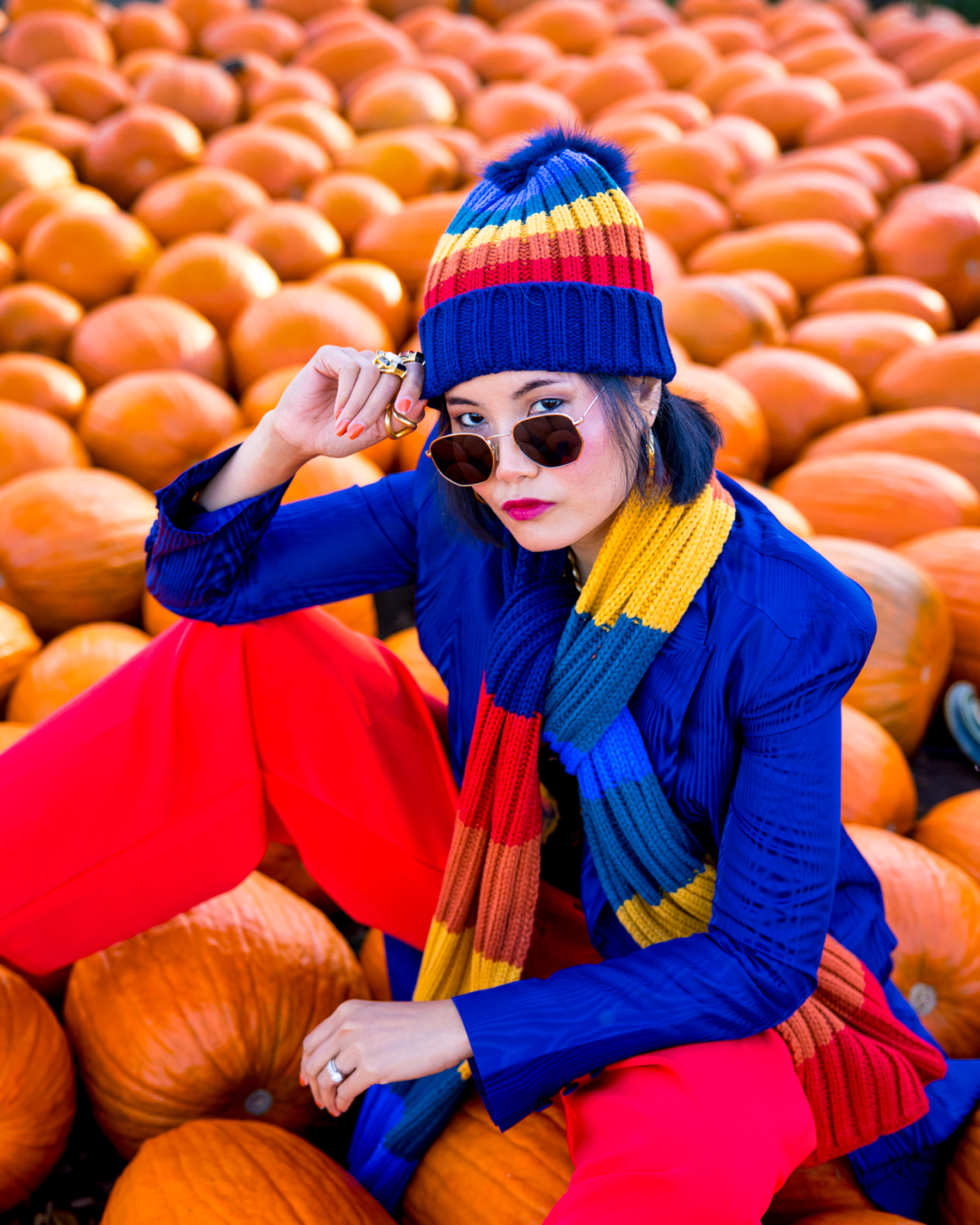 Fellow scarf lovers, this one's for you. The scarf can be worn in so many ways – scroll down to see a few of my favorite style tips on how to wear a scarf.
A pair of tailored trousers and an oversized trench is a classic minimalist pairing. Add a rainbow knotted chunky knit scarf over the top, and suddenly, the whole thing feels 10 times chicer.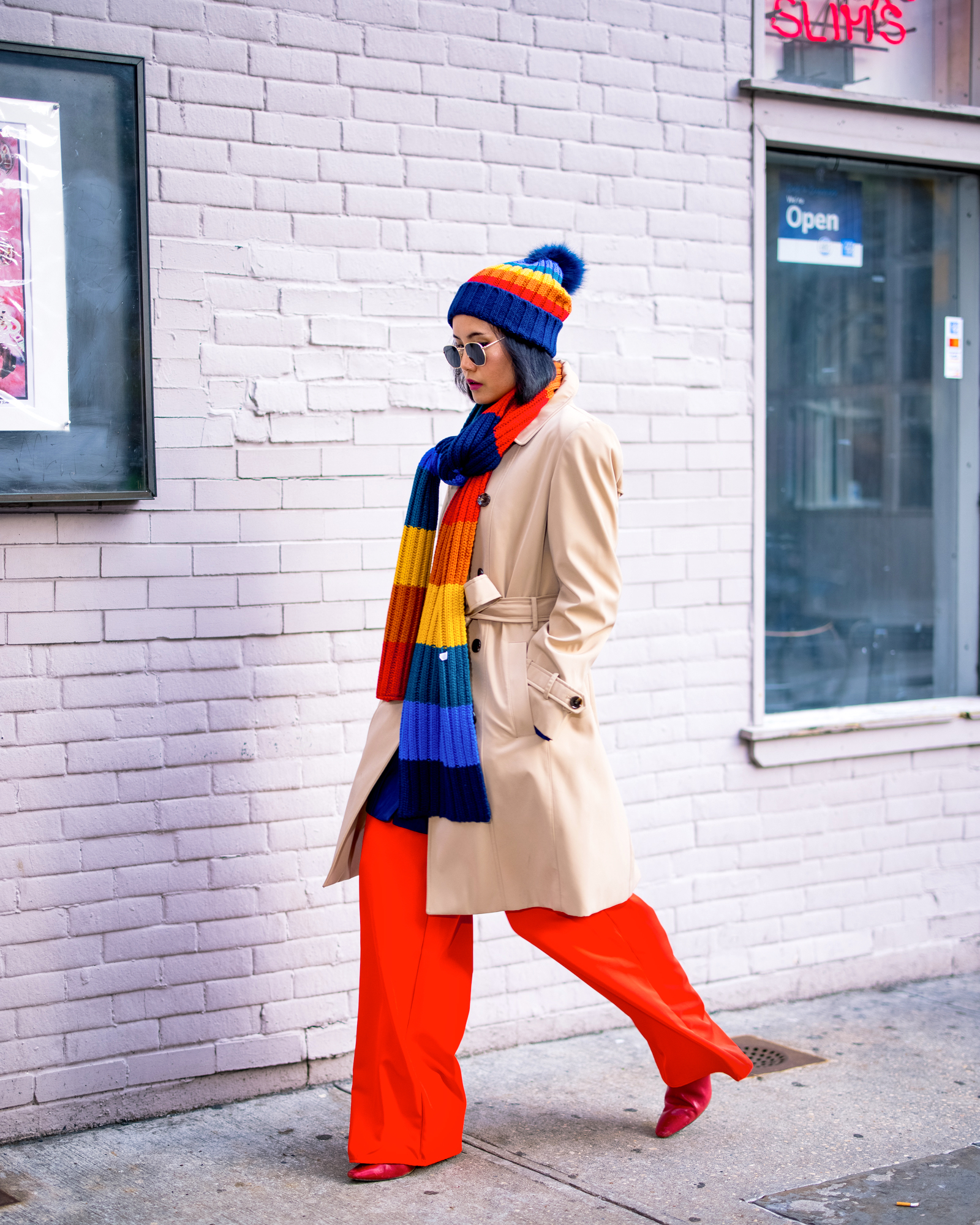 Belt your scarf to give it a new purpose:
The Symmetric-belter; cinching your waist simply with make it seem almost like you have a brand new coat.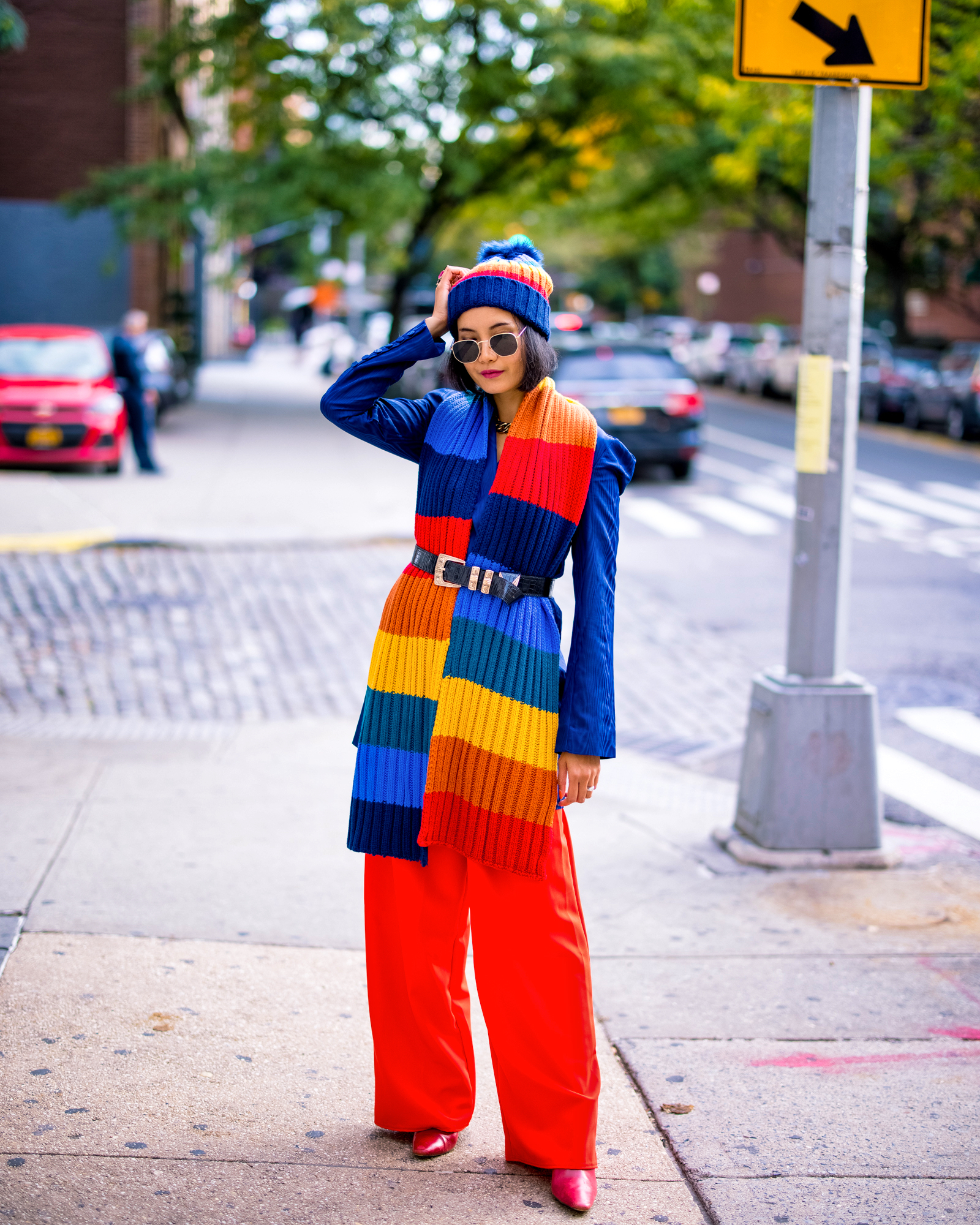 The Asymmetric-belter; fastening a one-sided scarf in place with a belt adds interesting silhouette into the look.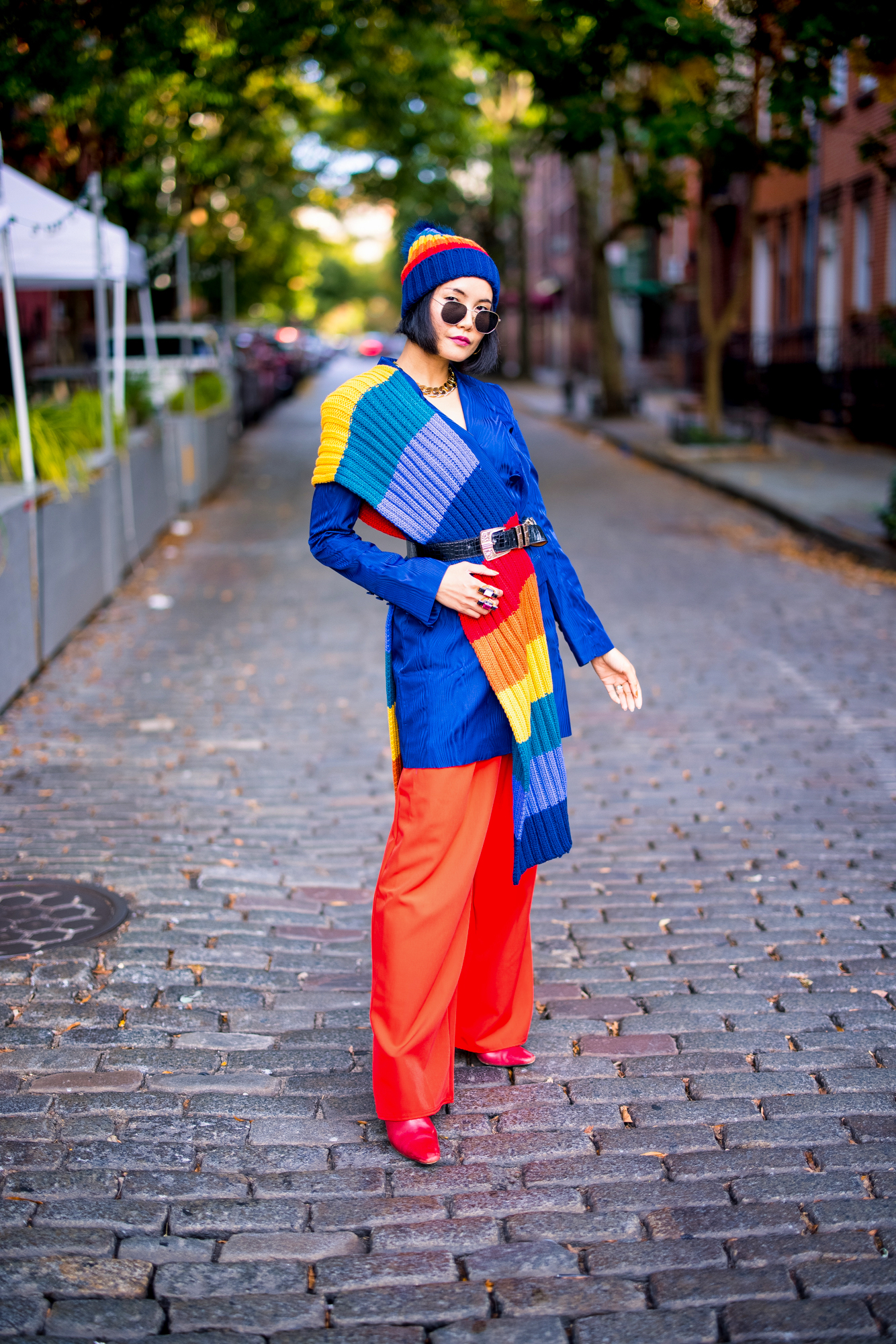 Perhaps the easiest and most versatile of them all, just a classic wrap around the neck with the scarf and let the two ends of the scarf dangling at the front. If you have a brooch or a hair accessory, you can pin the two ends of the scarf together — add a dose of drama in the look.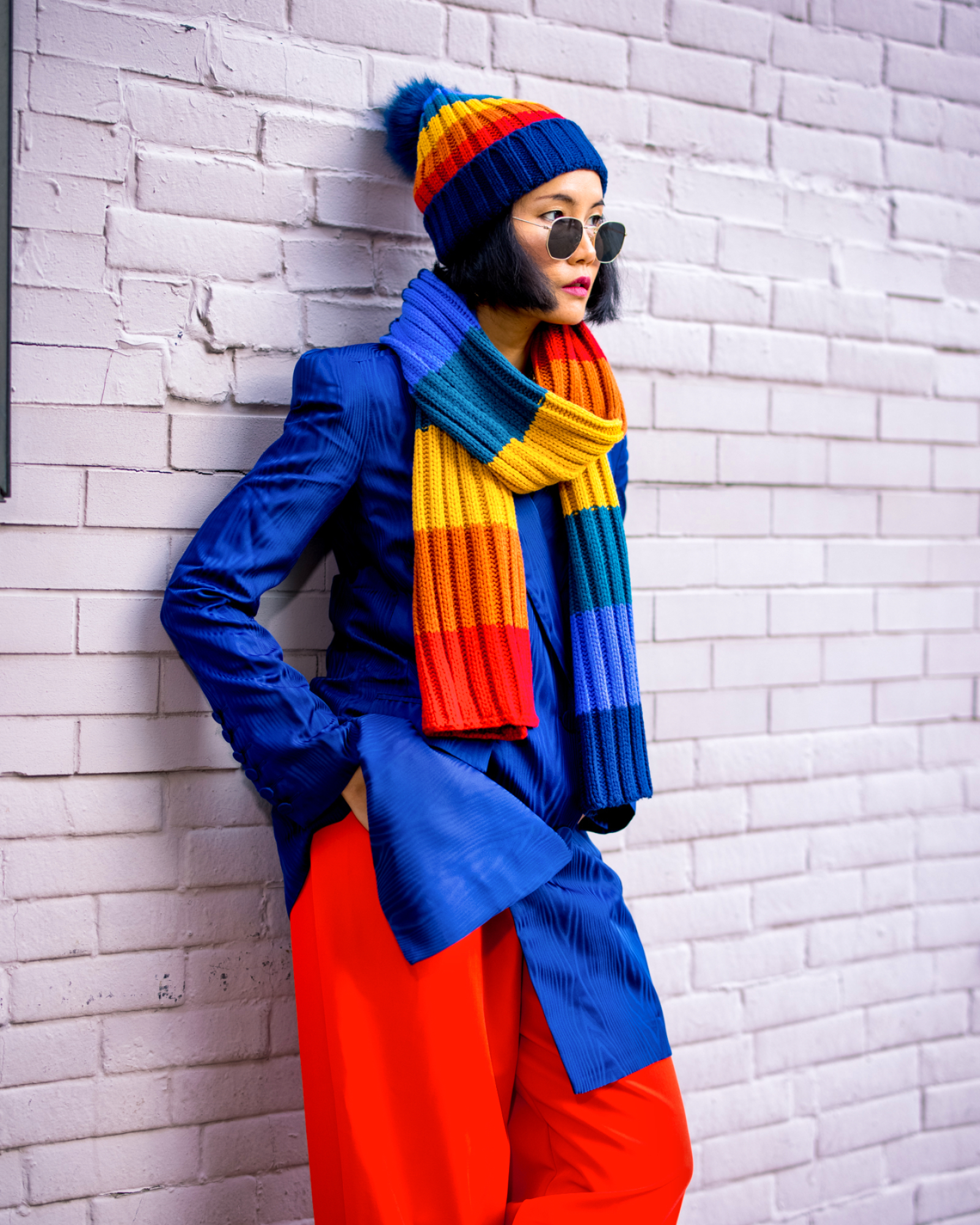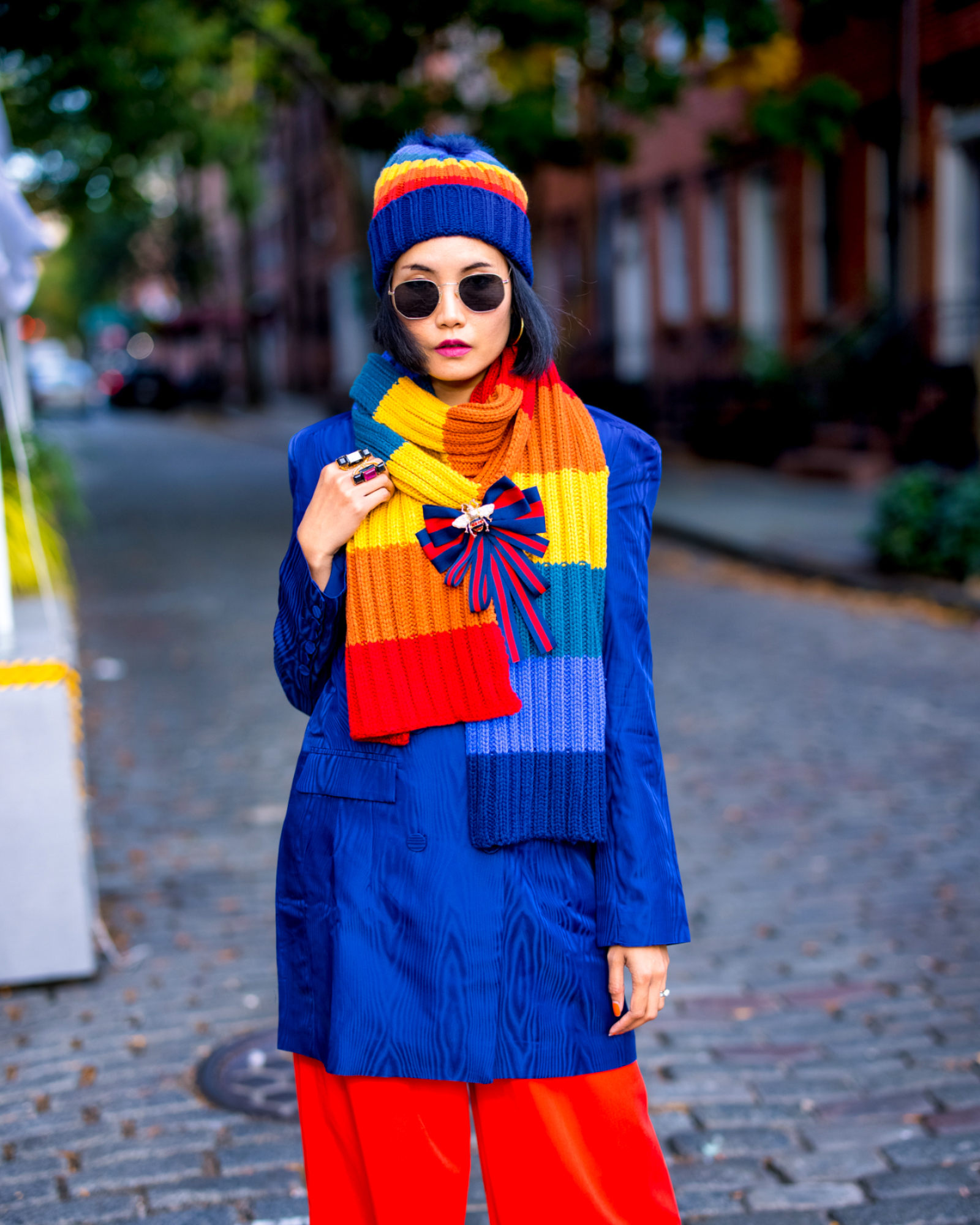 Treat it as a cape. Simply wear the scarf over your shoulders for an unstudied yet polished effect.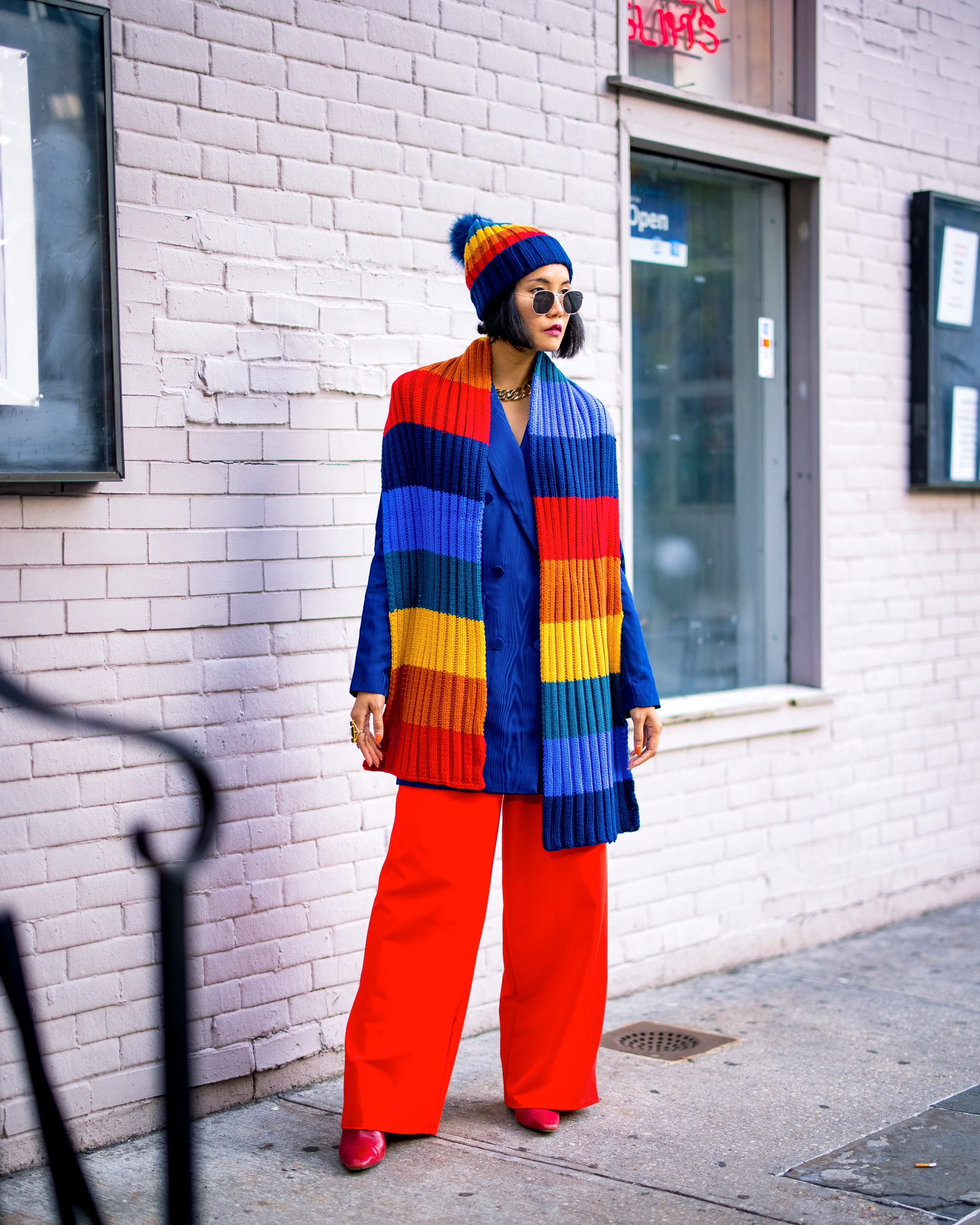 Loop around the neck and leave one side long at the front — create a very chic, streamlined effect.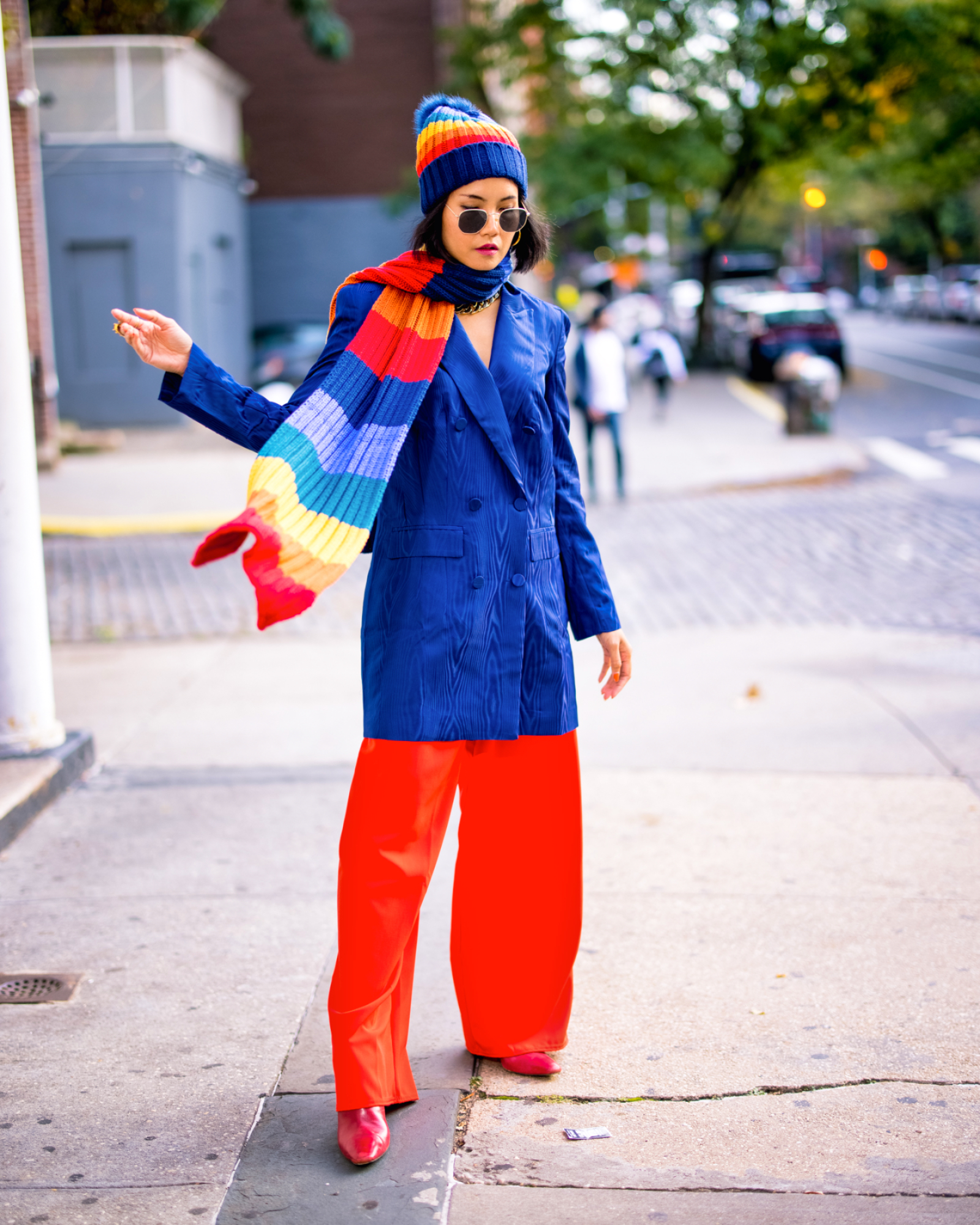 Jingle Bell Rock: Women's Plaid Gift Bow Beanie (KNH5003)
Is it Christmas yet? One of my favorite things during the holidays other than spending time with close friends and family is dressing for the festivities from ugly sweaters to red dresses. It's my favorite holiday to celebrate.
I'm having a holiday moment and I especially can't seem to get enough of this must-have holiday hat that tricks my mind and makes me dream of a scrumptiously wrapped present. I just love the plaid print with the 3D cute gift bow on the top. Love it. Holiday stocking stuffer…Check.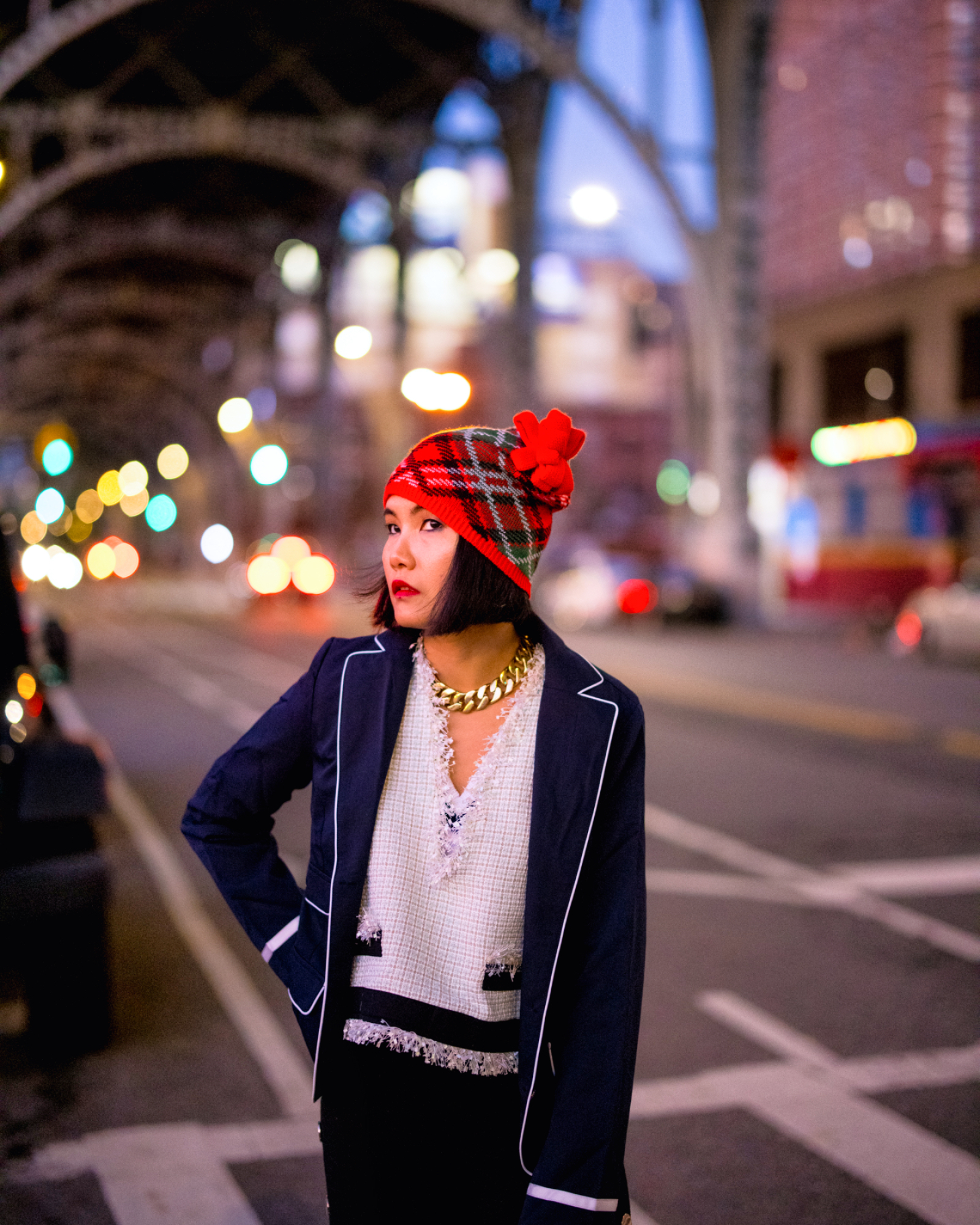 Since my family always has a low-key party, I'll keep my outfit subtle in a dark tone and let the hat be the rock-star.
I hope you enjoy these recommendations of winter essentials. My goal is to suggest only things I love and think you might, as well.
---
1 comment
---
---