Our Most Popular UPF 50 Rated Hats
It's not the same as the topical SPF 50 (sunscreen) that you apply to your skin, UPF stands for Ultraviolet Protection Factor (UPF). It indicates how much UV radiation (both UVB and UVA) a fabric allows to reach your skin.
Certified UPF 50 material blocks 98% of the sun's rays, leaving a small 2% chance of the sun ray's getting to you.
As a hat company, we pride ourselves in creating products that help our customers protect themselves from the sun in the most stylish way possible, so together we can all enjoy the sun while keeping ourselves protected from it!
Our hats go through various tests to be certified UPF 50+ Rated, although not all our hats are certified so we always recommend wearing sunscreen with our hats while you are outside.
Although wearing sunscreen is extremely important, the use of a medium, large or extra-large brimmed hat or visor can increase your chances of getting fewer sunburns. Our hats are great way to stay extra protected from the sun's' harmful UVB rays, while still staying trendy.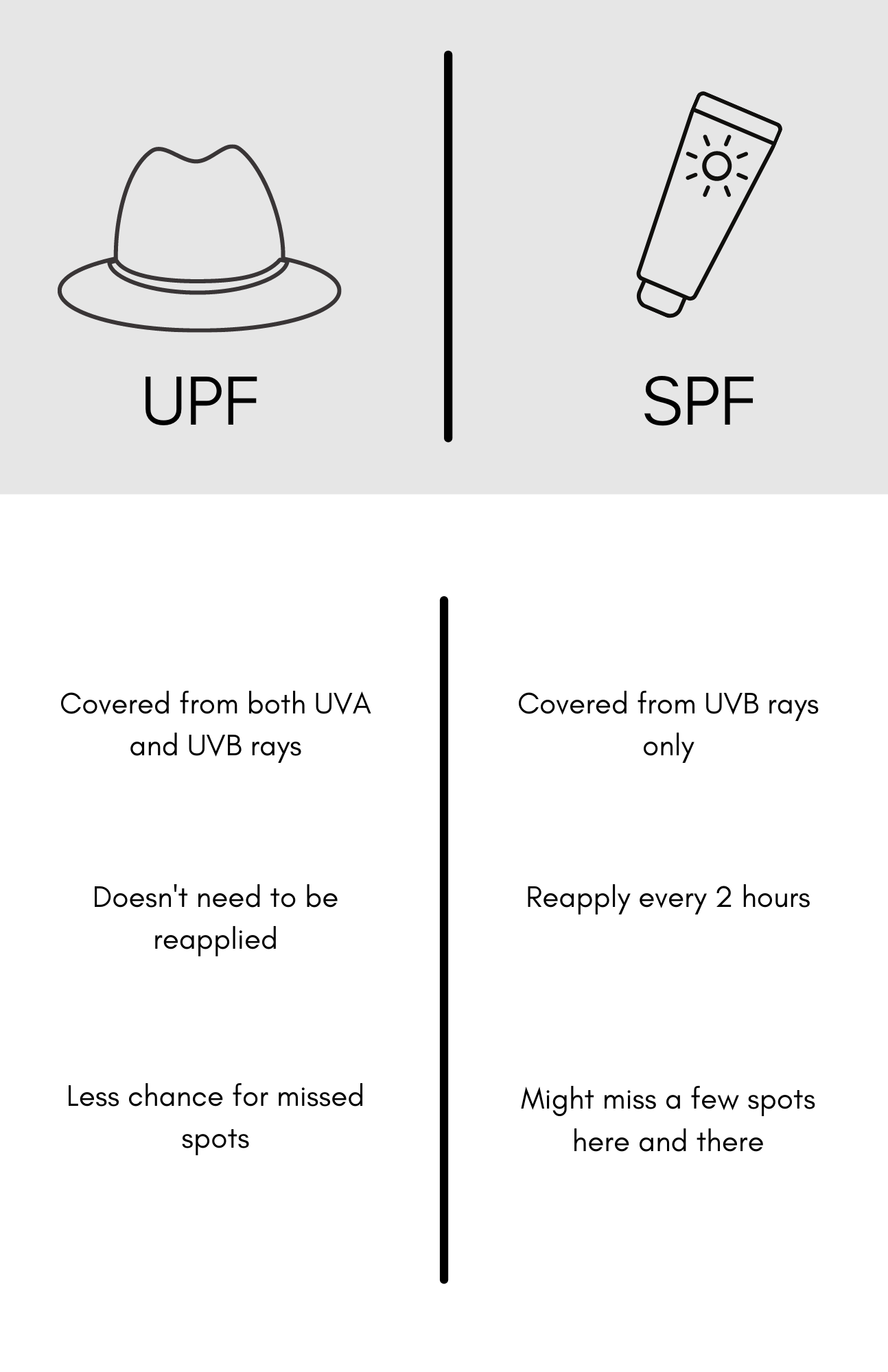 With that being said, here are a few of our favorite hats for staying out of the sun!
---
LIFEGUARD
For both men and women, our lifeguard hats are extremely popular for the beach or pool. A number of these can be seen down the Coast Highway, and are a favorite because of how lightweight they are, while still offering maximum sun coverage.
---
ROLL UP VISOR
The roll-up visors also offer several benefits for sun protection and are one of our best sellers. From packability to diversity in the way they can be worn, these visors come in a variety of colors, patterns, and styles, perfect for everyday wear.
---
EL CAMPO
Next, our best-selling and most popular unisex hat, the El Campo Ultrabraid sun hat is the simplest way to achieve sun protection. Its five-inch brim, stretch band, and chin cord makes it extremely comfortable and versatile for every day in the sun.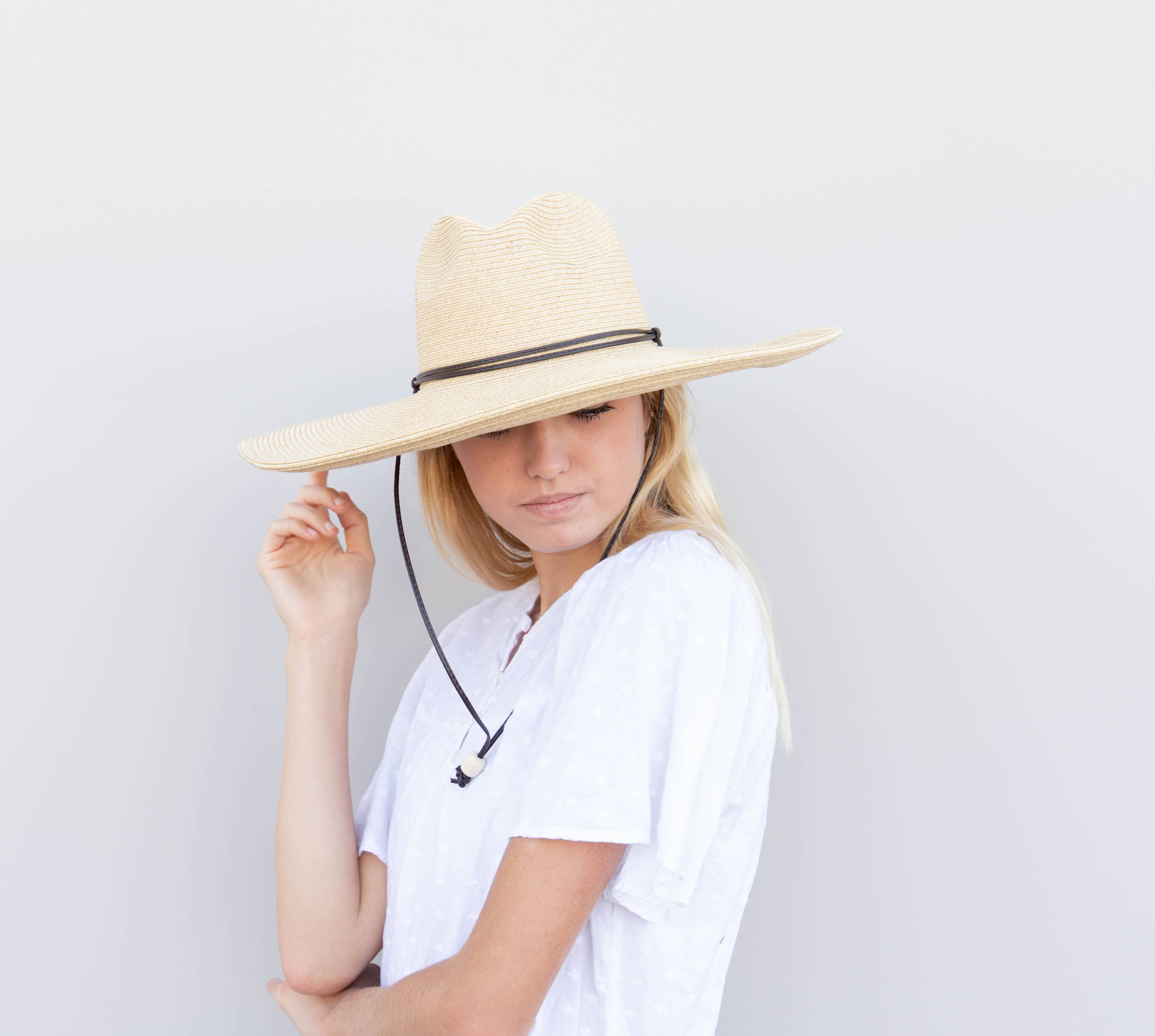 ---
PBL1-6
One of our most loved hats through and through it has a 3" brim and toggle cord for the perfect fit. You can take this hat down to the beach or spend the day in the garden, either way you'll be covered!
---
PBG1
Stylish year after year, we'll never say goodbye to this classic. Made with comfort in mind and a 4" brim, you'll be covered in this all day long. Available in 7 different colors, you might want one in each color!
Whether you get your hat from us (we highly recommend it!) or not, make sure you're staying covered from the sun whenever you outside! Living in California, that might mean keeping a hat or two in your car but trust us, it's worth saving yourself the sunburn!
---
1 comment
---
---